How Long Does Laser Teeth Whitening Last?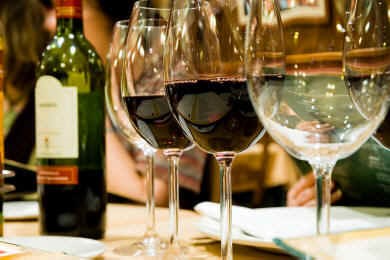 ANSWER:
Laser teeth whitening generally lasts from one to three years.
More Info: Laser teeth whitening usually lasts from one to three years depending on the color of your teeth and how you take care of them after the procedure. Although stains will be permanently removed from your teeth, habits like smoking and drinking beverages that can stain teeth will shorten the procedure's results. Wine, coffee and soda are some liquids that can easily stain teeth. Most patients who do not smoke or drink these things will experience whiter teeth for up to three years.
In Office Teeth Whitening
Laser teeth whitening done in a dentist's office whitens teeth up to eight shades and gives results that last longer. Dental clinics make use of state of the art equipment that guarantees better outcomes. One appointment is enough to leave you with whiter teeth that can last for up to three years. Most patients who come out of the dentist's office with laser-whitened teeth do not go back for another couple of years to have the procedure again. Those who take care of post-whitened teeth and follow the dentist's instructions experience the results for longer periods.
At Home Kits
With home laser teeth whitening kits, you will get results that usually last for up to two years. Although results are similar to in-office laser teeth whitening, you will need to do the procedure a couple of times before getting the desired shade. The results also do not last as long as the procedures done in the dentist's office. However, it can be done again at your convenience when teeth start to look less white. Smoking, food, and drinks that stain teeth will also shorten the result of home teeth whitening.
RESOURCES:
About Cosmetic Dentistry
Cosmetic teeth whitening description procedure types
http://www.aboutcosmeticdentistry.com/procedures/teeth_whitening/types_of_procedures.html

Teeth Whitening
Home Laser Teeth Whitening Kit
http://dentstore.co.uk/laser-teeth-whitening-kit