How Many People Suffer from Asthma?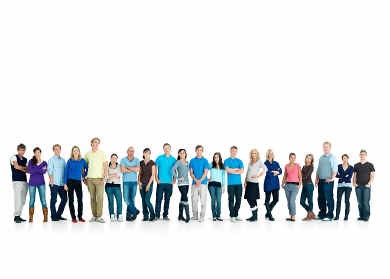 According to the World Health Organization (WHO), 300 million people worldwide suffer from asthma. 
What Is Asthma?
Asthma is a disorder of the respiratory system that causes the airways to constrict making it difficult to breathe.  Many conditions can trigger an asthma attack depending on the sensitivity of the sufferer such as exercise, work conditions, and allergens.  Asthma is not curable but it is controllable with drugs such as bronchodilators.
Asthma Mortality Statistics
Asthma is a serious condition that results in an estimated 500,000 hospitalizations and 250,000 deaths per year.
Asthma in Children Statistics
Asthma is not a condition isolated to the adult population. In fact asthma is the most common chronic disease among children worldwide.  According to the American Lung Association, an average of one of every ten schoolchildren suffers from asthma. In children under the age of 15, asthma is the third ranking cause of hospitalization and accounts for nearly 13 million missed school days annually.
More Stats:
In the past fifteen years, the incidence of asthma in children has increased by 160%.
Adults with asthma have a 40% higher chance of having children with asthma.
29% of children who have food allergies also have asthma.
Quote: "It's important to treat symptoms when you first notice them. This will help prevent the symptoms from worsening and causing a severe asthma attack. Severe asthma attacks may require emergency care, and they can be fatal."
Source: What Is Asthma?
National Heart Lung and Blood Institute; National Institute of Health
Quote:   "Nearly 40 million people in Central and South America have asthma, according to a report released today, World Asthma Day. The Global Burden of Asthma Report, which details the prevalence, morbidity, and mortality of asthma in 20 regions around the world, reveals a number of alarming facts about the burden of this chronic respiratory disease in Central and South America."
Source:   Nearly 40 Million Suffer From Asthma In Central And South America – Hospital, Mortality Data Indicate Need For Better Asthma Control
REFERENCES:

Forno, Erick , and Juan C. Celedón. "Asthma and Ethnic Minorities: Environmental Exposures." Curr Opin Allergy Clin Immunol 9.2 (2009): 154-160. Print.

American Lung Association, Epidemiology and Statistics Unit, Research and Program Services. Trends in Asthma Morbidity and Mortality. November 2007.

Martinez FD, Wright AL, Taussig LM, et al. Asthma and wheezing in the first six years of life, N Engl J Med 1995; 332:133-138.

Branum AM, Lukacs SL. Food allergy among U.S. children: Trends in prevalence and hospitalizations. NCHS data brief, no 10. Hyattsville, MD: National Center for Health Statistics. 2008.