How Much Does a Refrigerator Weigh?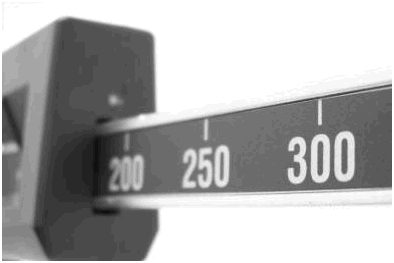 ANSWER:
On average, a full size refrigerator (18+ cubic feet) weighs 250-350 pounds.
More Info: The range in weights of refrigerators is dramatic with a few lightweight models weighing less than 175 pounds while a Sub-Zero refrigerator can weigh up to 800 pounds.  Most refrigerator models fall between 250-350 pounds.
The weight of a refrigerator will depend largely on the style and model of the refrigerator. Determining factors include the material in which the refrigerator is constructed, such as plastic or stainless steel, the overall size and cubic footage of the refrigerator, and the general make and model. A refrigerator with a top freezer will weigh differently than one with a bottom freezer. A side-by-side refrigerator will also weigh in at a different number. Additional features such as an icemaker or water unit can cause the weight of the refrigerator to vary.
No One Factor Determines the Weight of a Refrigerator
As you can see by the list of example refrigerator weights from a variety of models, there is no one factor that determines how heavy the appliance will be.  For example, weights can vary considerably between manufacturers and similar style models as demonstrated by the bottom freezer examples in the list below.  The example LG bottom freezer model weighs 76 pounds less than a similar KitchenAid model even though the LG model has more cubic feet.  This example also demonstrates that a larger refrigerator with more cubic feet will not necessarily weigh more than a smaller unit.
The weight of a refrigerator also can't be determined by the style.  For example, though French door style refrigerators are generally larger than top freezer models, this is not so in all cases.
Example Refrigerator Weights:
French Door
Whirlpool(24.8 cubic foot/stainless steel/ WRF535SMBM) 350 pounds
Samsung (28.1 cubic foot/stainless steel/ RF28HFEDBSR) 325.6 pounds
LG (24.9 cubic foot/stainless steel/ LFX25978ST) 278 pounds
Whirlpool (19.6 cubic foot/stainless steel/WRF560SFYM) 255 pounds
Side by Side
Frigidaire (26 cubic foot/stainless steel/ FGHS2655PF) 287 pounds
LG (26.6 cubic foot/stainless steel/ LSC27937ST) 328 pounds
Frigidaire (22.6 cubic foot/stainless steel/ FGHS2355PF) 287 pounds
Bottom Freezer
GE (20.3 cubic foot/stainless steel/ GBSL0HCXRLS) 282 pounds
LG (23.8 cubic foot/stainless steel/ LDC24370ST) 249 pounds
Whirlpool (18.5 cubic foot/stainless steel/GB9FHDXWS) 250 pounds
Kitchen Aid (21.9 cubic foot/stainless steel/KBRS22KWMS) 325 pounds
Top Freezer
LG (23.8 cubic foot/stainless steel/ LTC24380ST) 233 pounds
Frigidaire (20.6 cubic foot/ FFHT2117LW) 220 pounds
GE (21.7 cubic foot/stainless steel/GTS22SBXSS) 285 pounds
Refrigerators with a top freezer are typically less expensive than other models. They tend to last longer and break down less often since there are fewer parts to deal with. Bottom freezer refrigerators are similar except that the refrigerator is at eye level. Side by side models, though convenient, tend to break down much more often since they employ the water and ice dispenser through the door. The French model is a combination of styles. It has a side-by-side refrigerator opening with a bottom freezer.
The size and style of refrigerator that you choose is largely a matter of personal preference and kitchen space. Regardless of what you choose, all refrigerators are relatively heavy and require great care when moving them from one place to another.
Resources
"Refrigerators." Kitchen and Laundry Appliances from Maytag | Built Strong to Last Long. N.p., n.d. Web. 19 Apr. 2010. http://www.maytag.com/catalog/category.jsp?cat=14.
"Safe Disposal of Refrigerated Household Appliances:      Frequently Asked Questions (FAQ)        | Ozone Depletion – Regulatory Programs | U.S. EPA." US Environmental Protection Agency. N.p., n.d. Web. 19 Apr. 2010. http://www.epa.gov/ozone/title6/608/disposal/household.html.
"Sub Zero." Sub Zero. N.p., n.d. Web. 17 Apr. 2010. www.subzero.com/BuiltInRefrigeration/BI-48SDRefrigerator.