How Much Does Laser Hair Removal Cost?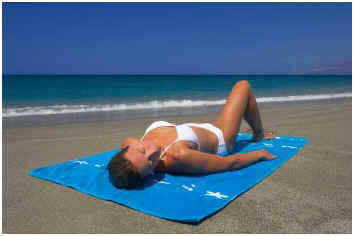 How much laser hair removal costs depends on a number of factors including who performs your laser hair removal, your hair and skin type, the size and location of the area of the body you want treated, the type of laser that will be used, and what are area of the country you are in.
The Practitioner
Having your laser hair removal performed by a board certified dermatologist or plastic surgeon will probably be more expensive than having it performed by an aesthetician at a spa or solon, but a physician will be better equipped to accurately access your skin and hair type, perform the procedure, and deal with any complications that arise. You shouldn't necessarily assume a physician will charge more than a solon, however, as some luxury beauty solons and spas do charge more than the average physician for laser hair removal. Also, having a skilled physician assess you as a candidate and perform the procedure may cut down on the number of sessions you need, reducing the cost.
Skin and Hair Type
Your skin and hair types not only impact the number of sessions that will have to be performed to see permanent hair loss, they also dictate what type of laser has to be used, which can affect pricing.
Location
The location of the unwanted hair affects pricing dramatically. Removing hair in the underarms is usually cheapest, followed by arm, chest, and bikini line hair. Facial, leg, and back hair is the most expensive to remove.
Geography
The average cost of a session of laser hair treatment is lowest in the Southern US, at $400. In the West that cost goes up to $420, in the East up to $425, and in the Midwest it hits $450.
Get an Estimate
Any reputable doctor offering laser hair removal should offer consultations where he can evaluate you as a client, try to estimate the number of treatments you will need based on your skin and hair type, and give you a specific per session price. Some physicians offer significant discounts on multiple sessions.
Most health insurance plans don't cover laser hair removal, but it never hurts to check. Some physicians who perform laser hair removal do offering financing.
Resources
Berstein, Dr. Eric. "How Much Does Laser Hair Removal Cost." The Hair Removal Journal. N.p., n.d. Web. 1 Mar. 2010. http://www.hairremovaljournal.org/removalcosts.aspx .
"Laser hair removal: Cost – MayoClinic.com." Mayo Clinic medical information and tools for healthy living – MayoClinic.com. N.p., n.d. Web. 2 Mar. 2010. http://www.mayoclinic.com/health/laser-hair-removal/MY00134/DSECTION=cost.