How Much Does Sheetrock Weigh?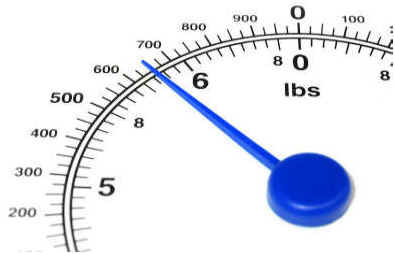 There are four basic thicknesses of sheetrock, or drywall panels: quarter-inch, three-eighths if an inch, half-inch and five-eighths of an inch. The corresponding weights of these basic types varies in ascending fashion. For quarter-inch drywall, the weight is 1.2 pounds per square foot; for three-eighths drywall, the weight is 1.4 pounds per square foot; for half-inch, it is 1.6 pounds per square foot; and for five-eighths, it is 1.8 pounds. Essentially, in between each thickness grade, there is a difference of about 3.2 ounces per square foot. Generally speaking, a waterproof paper coating vs. normal paper coating does not greatly impact the weight of the sheetrock.
The Origins of Drywall
Although Augustine Sackett is rightly credited with the modern era invention of sheetrock in 1894, its use dates back much further, all the way back to ancient Egyptian times. It was used in the construction of the Choeps Pyramid, some of which is still standing in its original, intact form today. Another important stage in the perfection of sheetrock came in the 18th century, when so-called "Plaster of Paris" was developed by a French chemist to take advantage of huge gypsum reserves discovered near the city's outskirts.
The Sacket Process
The grandfather of the sheetrock industry, Sackett actually needed a decade and a half to perfect his pioneering quarter-inch, three feet square panels. Beginning in 1880, with partner Fred Kane, he tried a combination of straw paper and tar. But the result was both unstable and, more dangerously, highly flammable. The aforementioned Plaster of Paris helped the duo finally, in 1888, create something closer to sheetrock, wrapping it in layers of felt paper. Finally, as the quality of  gypsum improved, Sackett was able to perfect his own methods and patent his "Sackett Board" in 1894. By 1901, his company was producing close to five million square feet of sheetrock annually.
Resources
UnitedStatesGypsym.com – Gypsum Panels, Regular and Firecode Cores, Retrieved November 30, 2010 from http://www.usg.com/rc/data-submittal-sheets/panels/sheetrock/sheetrock-gypsum-panels-regular-firecode-cores-submittal-WB1473.pdf
All Things Gypsum – A Brief History of Gypsym Board in North America, Retrieved November 30, 2010 from http://www.wconline.com/Articles/Column/090578779d768010VgnVCM100000f932a8c0____