How Much Energy Does a Refrigerator Use?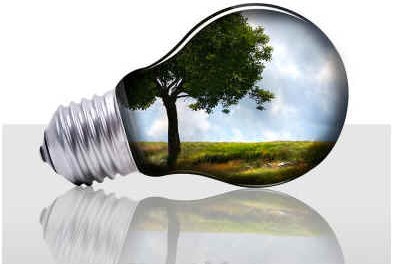 ANSWER:
According to the Department of Energy, refrigerators, coming in at 13.7%, are the largest energy-user in a home second only to the air conditioner, which uses 16%.
More Info: The amount of energy used varies from refrigerator to refrigerator. The energy that is used is measured in kilowatt hours (kWh). Older, less efficient refrigerator models, dating back to the mid-eighties, can use up to 1400 kWh while newer models made in the early 2000s use around 500 kWh. An energy star fridge, rated for its energy efficiency can use as little as 200 kWh.
Your Old Refrigerator Could Be Crushing Your Electric Bill
Purchasing a newer, more energy efficient model can add up to quite a bit of savings over the long run. A new Energy Star certified model uses at least 40% less energy than conventional models sold in 2001.
Look for one that is marked with the energy star label. Find one that uses the least amount of kWh and that is within your budget.
The Style Matters
When considering energy usage, the style of the refrigerator is important.  Side-by-side refrigerators use more electricity than similarly sized standard models with the freezer on the top or bottom.
For example a Whirlpool 21.1 cubic foot top freezer  model (WRT371SZBM) uses 364 kWh per year, while the Whirlpool 22 cubic foot side by side model (WRS322FDAM) uses 506 kWH per year.
How to Lower Your Refrigerator's Energy Use
Refrigerator Temperature Matters. Don't set the refrigerator temperature too low.  The lower you set the temperature, the more the refrigerator has to run to maintain that temperature.  The USDA recommends that all refrigerated foods maintain a temperature of 40°F or colder.  Using these guidelines, the US Department of Energy recommends setting your refrigerator between 36°F-38°F. [Energy.gov]
Keep the Door Closed. Avoid opening and closing the door frequently or standing with the door open.  It requires energy for the refrigerator to meet a specific temperature.  Once there, the refrigerator can stop running.  Leaving the door open releases all the cold air.
Keep It Full. An empty refrigerator or freezer uses more energy than one that is full.  The items that have already frozen or cooled help to maintain the appliance's temperature.  When not full, store bags of ice in the freezer or pitchers of water in the refrigerator.  If you never have a full refrigerator, you may be better off in the long run purchasing a smaller unit.
Let Food Cool Slightly. Avoid putting hot items in the refrigerator that will cause the internal temperature to rise.
Don't Store Unwrapped Foods. Uncovered liquids and foods release moisture inside of the refrigerator causing the compressor to have to work harder.
Move Away from Heat Sources. When a refrigerator becomes heated, it has to run to maintain a cool temperature.  Placing the refrigerator next to an appliance like a dishwasher or oven will cause it to have to run unnecessarily.
Maintenance Is Important. Perform regular maintenance checks, such as cleaning the coils and checking the outer seals, to ensure that your refrigerator is running as efficiently as possible.
Resources:
"Refrigeration." ACEEE. N.p., n.d. Web. 8 Apr. 2014. <http://www.aceee.org/consumer/refrigeration>.
"Cool Ways to Save Energy." Energy.gov. N.p., n.d. Web. 8 Apr. 2014. <http://energy.gov/energysaver/articles/cool-ways-save-energy>.
"Refrigeration and Food Safety." United States Department of Agriculture Food Safety Service. N.p., n.d. Web. 8 Apr. 2014. <http://www.fsis.usda.gov/wps/wcm/connect/934c2c81-2a3d-4d59-b6ce-c238fdd45582/Refrigeration_and_Food_Safety.pdf?MOD=AJPERES>.
"Refrigerator Freezer Energy Tips." Energy.gov. N.p., n.d. Web. 7 Apr. 2014. <http://energy.gov/energysaver/articles/tips-kitchen-appliances>.
Expert Opinion
"Fridges and freezers made before 1993 are inefficient. A pre-1993 unit costs more than $100 per year in electricity twice as much as a new ENERGY STAR qualified model. And fridges and freezers from the 1970s cost four times more to operate. Is there an old model draining the budget in your house?"
Cool Savings: Recycle Your Old Fridge   Energystar.gov
"Refrigerators originally qualified for the ENERGY STAR label in June 1996. ENERGY STAR qualified refrigerators are 15% more efficient than non-qualified models and are 20% more efficient than models that simply meet the federal minimum standard for energy efficiency."
Refrigerators for Consumers  Energystar.gov