How Often Do You Need a Pneumonia Vaccine?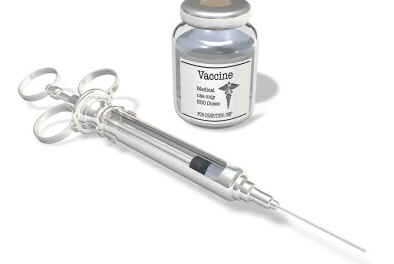 How often do you need a pneumonia vaccine? The answer depends on several factors, including your age, whether you have any underlying health issues, and the status of your immune system.
What Is the Pneumonia Vaccine?
The pneumococcal vaccine, otherwise known as the pneumonia vaccine, protects you against 88 percent of the pneumococcal bacteria that can cause bacterial pneumonia. Because the vaccine is synthesized from components of the bacteria rather than the actual bacteria, it cannot cause pneumonia. Serious side effects are very rare, but approximately half of people receiving the vaccine experience swelling and pain at the injection site. Less than one percent of people develops fever and muscle pain after the injection.
Who Should Get It and When?
Experts recommend the vaccination for anyone over the age of 65. It is also recommended for anyone who has lost their spleen, has diabetes or heart, lung or kidney disease, and those with immune systems compromised by HIV, cancer, organ transplant, or other diseases. In general, the vaccine only needs to be given once, but you may need a second dose if you are over 65 and received the vaccination more than five years ago, you have a weakened immune system, or if you have lost your spleen or had organ transplant surgery since you last received the vaccine.
Other Ways to Prevent Pneumonia
Bacterial pneumonia is typically the most dangerous form of pneumonia, and pneumonia vaccination has been shown to reduce the risk of bacterial pneumonia by 75 percent, but it does not protect you from non-bacterial forms of pneumonia. Approximately 50 percent of pneumonia cases among healthy adults are caused by viruses rather than bacteria, and the pneumonia vaccine does not protect you against this type of pneumonia, but there are still measures you can take to prevent viral pneumonia. Because the influenza virus is one of the most common causes of viral pneumonia, an annual flu shot can go a long way toward protecting you from viral pneumonia. As other flu strains, including the H1N1 virus or swine flu, can lead to pneumonia, physicians recommend you also inoculate yourself against them.
Resources
"Pneumonia ." KidsHealth – the Web's most visited site about children's health. N.p., n.d. Web. 17 May 2010. http://kidshealth.org/teen/infections/bacterial_viral/pneumonia.html#a_Can_I_Prevent_Pneumonia_.
"Pneumonia Prevention: It's Worth a Shot." Foundation for Better Health Care. N.p., n.d. Web. 17 May 2010. http://www.fbhc.org/Patients/Modules/pneumonia.cfm.
"Quality Report – Pneumonia Care." California Pacific Medical Center. N.p., n.d. Web. 17 May 2010. http://www.cpmc.org/quality/pneumonia.html.