How to Clean a Fiberglass Shower Stall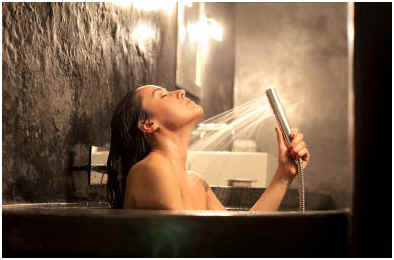 Fiberglass shower stalls are attractive, strong, and cost efficient, and that is why they are being used in more and more homes. Cleaning a fiberglass shower stall can be easy if certain cleaning techniques and guidelines are used, and the shower is cleaned on a regular basis.
Do Not Use Abrasive Materials
When cleaning a fiberglass shower stall, it is very important to use only non-abrasive cleaning cleaners and tools. Abrasive products can ruin fiberglass because they scratch and dull the surface of fiberglass.
Cleaners
There are many non-abrasive cleaners on the market that can effectively remove soap scum and dirt. However, many people have found that plain old baking soda and white vinegar are also effective at cleaning fiberglass shower stalls. It is important to not use any cleaner that contains lye since lye will damage the finish on the fiberglass. After picking a cleaner, coat the shower walls with the cleaner.
Recommended Tools
A sponge is the best tool to use in cleaning a fiberglass shower stall. Use the sponge in a circular pattern while rubbing the walls; start at the top and work your way down to the floor. After rinsing the walls, use a dry, clean rag or towel to dry the walls. Many cleaning experts recommend using a squeegee to wipe down the shower walls after each use of the shower. This helps to cut down on mineral and soap scum build-up.
Maintenance
Clean often. Don't wait for a build-up of soap scum since this makes it so much more difficult to regain the shiny appearance of your fiberglass shower stall. If you clean often, it only takes three to five minutes to complete the job. Some experts even suggest putting a thin coat of fiberglass boat wax on the walls of your shower. (Do not put on floors because you don't want slippery shower floors.) The wax will shine up the fiberglass surface while protecting it from stains and it also helps to minimize mineral water build-up.
Resources
Cleaning Fiberglass Tubs and Showers." University of Nebraska-Lincoln Extension in Lancaster County. N.p., n.d. Web. 12 Nov. 2010. http://lancaster.unl.edu/home/articles/2009/FiberglassClean.shtml.
"Metro: Bathroom cleaners." Metro: Welcome to Metro. N.p., n.d. Web. 12 Nov. 2010. http://www.oregonmetro.gov/index.cfm/go/by.web/id=4074.