How to Clean Patent Leather Shoes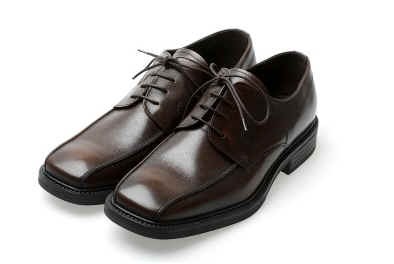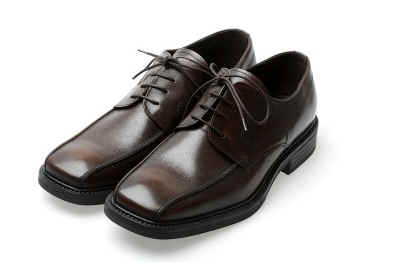 Patent leather is attractive and easy to care for. You can clean patent leather shoes with a commercial cleaner or with simple ingredients found in the home.
Brush Shoes Clean
Before attempting to clean any type of shoe, you first need to remove any debris that may have collected in hard to reach areas such as around any stitching. Make sure to use a soft bristled shoe brush on patent leather so as not to scratch the surface.
Gently Wash the Surface
Using a soft cloth, wipe down all surface areas with warm water and a mild detergent. Using a dry, soft cloth wipe down the surface removing all moisture and soap residue. Allow to fully dry for a few days.
Shine the Shoes
Once the shoes are clean, you are ready to rub them to a mirror-like shine. All it takes is a little dab of mineral oil to do the trick. First, using a soft, dry cloth, rub mineral oil aggressively over any obvious scratches until they disappear. Next, rub mineral oil over the entire shoe. With a separate dry, soft cloth buff the shoes until they shine.
Resources
Fibers.com – "How to Fix Squeaky Shoes", Retrieved December 19, 2010 from http://www.fibers.com/blog/how-to-fix-squeaky-shoes/
LetsRun.com – "Squeaky Shoes", Retrieved December 19, 2010 from http://www.letsrun.com/forum/flat_read.php?thread=1240887
Home-Remedy.org – Squeaky Shoes, Retrieved December 19, 2010 from http://www.home-remedy.org/home-remedies-for-squeaky-shoes.html