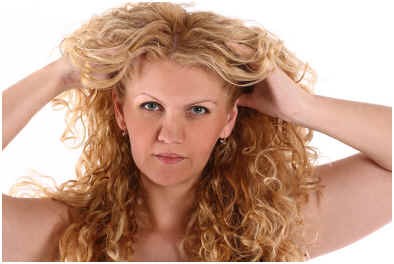 Learning how to cut curly hair is different from learning how to cut straight hair. Here are seven tips to consider when cutting curly hair.
Often hair stylists don't treat curly hair in a special way and often clients don't know what to ask for when it comes to their curly cuts. Curly hair is unique and needs to be treated in a unique way–for example, curly hair appears longer when wet and it appears shorter when dry. Since curly hair springs like a coil, cutting it when it is wet, makes it look terrible when it is dry.
Here are seven tips to consider when cutting curly hair:
Curly hair has to be cut when dry, because when it is wet it appears longer, more blended, and finer. Working with dry hair makes it easier to envision the final look.

2. Blunt cuts will not work with curly hair because of the natural spring in this type of hair. Blunt cuts unnaturally stretch the hair, making it look too short.

3. The hair should be cut before the crest of every curl. By cutting midway through the curl, it creates a frizzy and uneven appearance.

4. Work the sides and back of the hair first, then do the top last. At the top, work lightly. Taking too much of the top will damage short and fragile hair.

5. While layering hair may work with straight hair, it is messy when done with curly hair. It makes the hair spring out and look big. It also takes away the definition of the hair.

6. Thinning out curly hair takes away the weight and ruins the definition of each curl.

7. Using razors can create frayed hair, especially at the ends.
By not cutting curly hair the same way as straight hair, it is possible to bring out the natural beauty of curly hair. Using these seven tips will bring out the best cuts in curly hair.
Resources
Bozic, and Lee Pola Cutting Hair at Home New York: Plume, 1986. Print.
Milady Milady's Standard Cosmetology 1 ed. Clifton Park: Milady, 2002. Print