How to Dissolve a Business Partnership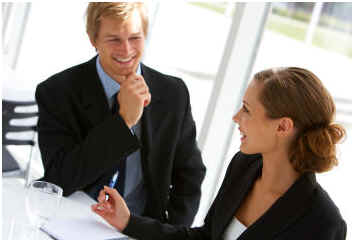 Knowing how to dissolve a business partnership legally will help you avoid losses and law suits. When a partnership exists each person contributes money, property, labor or skill, and expects to share in the profits and losses. Many partnerships are formed for a limited term based on these expectations or objectives. When expectations of profits and losses are either unmet or overwhelming or the objective is reached, partnerships end. Dissolution must follow the letter of the law to avoid additional losses and potential legal action. Dissolution of partnerships are governed by state law, many of which have adopted the Uniform Partnership Act.
Evaluate your Formation Documents
The forming documents for the partnership should provide details about termination procedures. If your formation agreement is silent about what procedures apply in your situation, you should consult your state's business regulations for additional information. Evaluate whether you and your partners have performed all of your duties. Once the partnership dissolution agreement is signed, the original agreement is void. Take the time to ensure your interests have been satisfied.
Determine the Value of the Business
Consider hiring an outside firm to determine the value of the business. Dissolution typically dictates each partner to assume assets and liabilities in proportion with their partnership interests. This arrangement can be modified in the Partnership Dissolution Agreement.
Draft a Partnership Dissolution Agreement
A comprehensive Partnership Dissolution Agreement should be executed that will cover each aspect of the dissolution of the business to each partner's satisfaction. Information contained in the dissolution agreement can terminate the partners' commitments, prevent future disputes and strengthen your defense against lawsuits or claims should they arise.
Check Your Taxes
Ensure that all state taxes are paid and payroll tax deposits have been made and all of your employment tax paperwork is complete. Inform all local, state, and federal tax agencies about the dissolution. Many tax returns have checkboxes that can indicate you will not be filing any future returns.
Make Notifications and Terminations
Give written notice of the dissolution to all of the partnership's suppliers, customers, and clients. Terminate permits, licenses, and fictitious business name registrations. Abandoning a fictitious business name may require notification of your county clerk and publication of the abandonment in your local newspaper.
Resources
Partnerships." <em>Internal Revenue Service.</em> N.p., n.d. Web. 18 Dec. 2009. <http://www.irs.gov/businesses>
"Partnership | LII / Legal Information Institute." <em>LII | LII / Legal Information Institute.</em> N.p., n.d. Web. 18 Dec. 2009. http://topics.law.cornell.edu/wex/Partnership.
Partnerships, the Conference in 1914. The UPA governs general, and also. "Uniform Partnerships Law 1996." <em>Penn Law.</em> N.p., n.d. Web. 18 Dec. 2009. <http://www.law.upenn.edu/bll/archives/ulc/fnact99/1990s/upa97fa.htm>.