How to Give a Swedish Back Massage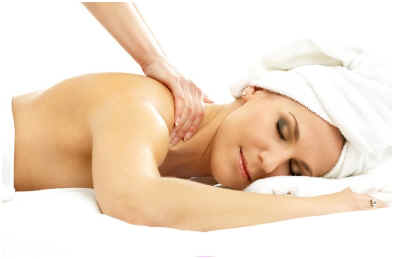 Although therapeutic massages should be given by professionals, amateurs can still give good relaxing massages. This guide provides basic instructions for giving a Swedish massage.
How to Give a Swedish Back Massage
Check for contra-indications – if the person has any health conditions, consult a doctor before giving a massage.
Get the person's permission – massages affect a person physically, mentally, emotionally, and spiritually.
Set up an ambient atmosphere – if possible, find a quiet, private place where the person can lie down comfortably. Soft music and nice aromas are excellent additions. If using oils, lotions or gels, place them where they can easily be reached without losing contact with the person's body. Have a towel ready to wipe off the excesses.
Since it's unlikely a massage table is available, have the person lie face down on the floor, on top of a thick blanket and between comfortable sheets. You can use a rolled towel for a face cradle. Although a bed or couch may be used, it will be harder to do some of the strokes, and will tire the giver out more quickly.
If using oils, lotions, or gel, put some on the palms of your hands and rub your hands together to warm it up. Then kneel at the person's head, and gently apply long, gliding strokes from the neck down to the base of the spine, doing this for the entire back. To avoid hurting yourself or becoming too quickly tired, use your forearms or flat palms.
When ready, go to the base of the spine (don't lose connection with the person while changing positions). Then, apply compression by using your thumbs and forefingers, or both hands, to gently lift up each muscle and move it away from the bones or spine. Once you have the muscle lifted, roll and squeeze it with gentle pressure. Repeat the gliding motions for a few minutes afterwards.
Next, apply friction by moving your thumb pads or fingertips in circular or crosswise movements, especially in tightened areas. Repeat the gliding motions.
Then lightly tap or drum up and down the person's back, using cupped hand or the edge of your hands.
Finish by gently shaking the person's back.
Resources
Cornell, Elizabeth. "Technique: How To Become A Better Therapist."         Welcome to The American Massage Therapy Association. N.p., n.d. Web. 18 Mar. 2010. http://www.amtamassage.org/journal/howto.html.
"Massage Therapy – Basic Techniques of Swedish Massage, Massage, Therapeutic Massage, Swedish Massage." Alternative Medicine, Complementary Medicine, Integrative Medicine, Mind-Body Medicine, Herbs, Nutrition. N.p., n.d. Web. 18 Mar. 2010. http://www.holisticonline.com/Massage/mas_techniques.htm.
"NCBTMB: Massage facts." The National Certification Board for Therapeutic Massage & Bodywork. N.p., n.d. Web. 18 Mar. 2010. http://www.ncbtmb.org/consumers_massage_facts.php.