How to Install Travertine Tile Backsplash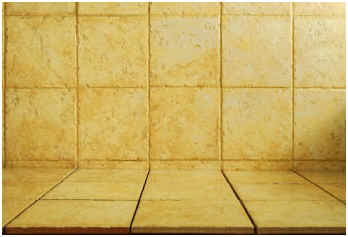 Installing Travertine tiles on your kitchen backsplash is an improvement project which can be completed by a contractor or an experienced home owner.
Read the instructions provided by the manufacturer to determine what materials are needed and have them ready before you begin the job.
Preparation
Measure and mark the vertical center of the area where you plan to install your tile. Make sure your mark can be seen from top to bottom.
Set one tile on the top of your counter at the wall. Draw a line along the top of the tile.
Using a level, extend the line along the remainder of the area to be tiled. To obtain straight lines, each tile should match up with this line. If a tile is too tall, it must be trimmed.
It's best to lay out an entire row to determine the fit. You must determine if the tiles along the edges will be too small to be attractive. Remember to account for the spacers.
NOTE: Check manufacturer's recommendations regarding all drying times.
Installation
Beginning at your center line, use a notched trowel at a 45-degree angle to apply thinset mortar from the counter up to your horizontal line. Apply the mortar to the area you can tile within 10 minutes.
Firmly place the tiles with a spacer between each one.
When you begin your second row, place the middle of the tile over the grout line of the first row. Occasionally use the level to ensure the rows are level.
Use a wet saw with diamond-grit blade to trim tiles around electrical outlets and switch covers.
Let dry.
Grouting and Sealing
Mix the grout using a variable-speed power drill at low speed with a mixing attachment.
Wet the tiles and begin applying grout. Fill all spaces using a grout squeegee or bag.
Wait about 10 minutes. Dampen a small-pore sponge (not wet) and wipe of the excess grout at a 45-degree angle. Be careful not to remove too much grout.
After it's dry, apply the sealant.
Once dry, receptacles and switch plates can be replaced (with longer screws).
Resources
"Travertine marble & limestone flooring – care and protection by Aldon Chemical." <em>Aldon Chemical for ceramic tile/stone/brick: Information & Products for care-cleaning-protection-maintenance-problem solving restoration..</em> N.p., n.d. Web. 3 Feb. 2010. <http://www.aldonchem.com/mt-limestone-marble-travertine.htm>.
"How to Install a Stone Tile Backsplash." <em> DIY Network.</em> N.p., n.d. Web. 3 Feb. 2010. <www.diynetwork.com/how-to/how-to-install-a-stone-tile-backsplash/index.html >.