How to Make a Vodka Collins-Raspberry, Citrus, Mango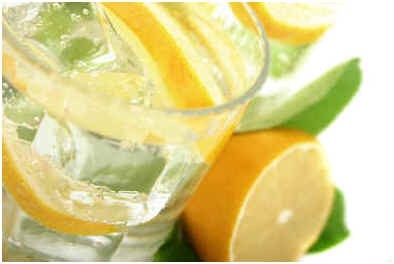 The Tom Collins may have been first introduced in 1876 in The Bartender's Guide by Jerry Thomas with a category of Collins' drinks made with gin, whiskey, or brandy. The drinks were made with sugar, lemon juice, and soda and served in a tall bar glass that has been aptly named the Collins glass. Today the drinks are named according to the type of liquor, a Tom Collins being prepared with gin, a John Collins with bourbon, and a vodka Collins prepared with vodka.
What Is In a Vodka Collins?
2 oz vodka
1 oz lemon juice
1 tsp simple syrup
Club soda
How to Make a Vodka Collins
Fill an aluminum shaker with ice.
Add the vodka, lemon juice, and simple syrup.
Shake to mix and chill ingredients.
Pour into an ice fill Collins glass.
Top with club soda.
Garnish with maraschino cherry, lime or orange.
Variations
ABSOLUT® Raspberry Collins
Ingredients
2 parts ABSOLUT vodka
1 part simple syrup
1 part lemon juice
Soda Water
1/4 cup raspberries
Directions
Crush the raspberries and stir into the simple syrup. Add the vodka and lemon juice. Strain into a glass with ice. Add soda water and garnish with additional raspberries.
Skyy Infusions® Citrus Collins
Ingredients
1 ½ oz Skyy Infusions® Citrus Vodka
1 oz fresh lemon juice
¾ oz simple syrup
1 oz club soda
Directions
Prepare Skyy Infusions® Citrus Vodka, lemon juice, and simple syrup in tall mixing glasses. Add ice and shake vigorously. Strain over fresh ice into a Collins glass. Top with club soda and garnish with a slice of lemon.
Grey Goose® Mango Collins
Ingredients
1 ½ parts Grey Goose® Vodka
½ part Mandarine Napolean® Liqueur
3 parts mango nectar
1 part fresh lemon juice
Club soda
Mango slice for garnish
Prepare as above.
Resources
DeGroff, Dale, and David Kressler. The Essential Cocktail: The Art of Mixing Perfect Drinks : Classic Favorites, New Ingredients, Modern Techniques. New York: Clarkson Potter/Publishers, 2008. Print.
"Skyy Infusions Citrus Collins." SKYY INFUSIONS. N.p., n.d. Web. 4 May 2011. http://www.skyyinfusions.com/home
"Mango Collins." Grey Goose®. N.p., n.d. Web. 4 May 2011. http://www.greygoose.com/#/us/en-us/cocktails/allcocktails/mangocollins