How to Make Essential Oils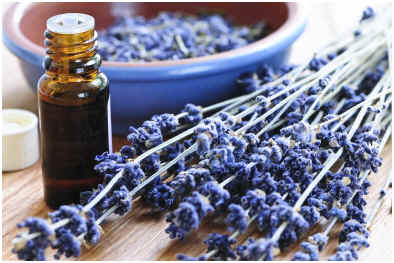 People want to know how to make essential oils for various reasons. Essential oils can be highly beneficial to people in many ways. Although people can make their own essential oils, they need to have at least a rudimentary working knowledge of aromatherapy and herbology.
To make essential oils, you need to know which plants and which part of the plant to use. You also need to know which carrier oils and types of dispersants you can combine with which essential oil. Then there's the matter of having to know which of the seven extraction methods to use, how to store it properly, and how to use the essential oil safely. The equipment needed and instructions vary according to the type of extraction method. The best extraction method also varies according to the type of botanical material used.
Alternatives to Pure Essential Oils
An alternative to making pure essential oils is to make infused oils. One method for making an infused oil at home is to simply combine 1/4 ounce of bulk herbs with 1 cup of carrier oil (or you can use 2 ounces of carrier oil with 1/2-2/3 ounces of dried herbs, doubling the amount of herbs if they are fresh), and then cook it on low heat in a slow cooker that has multiple settings. Cook for approximately 2-8 hours (depending on type of herb used), stirring well every 10-15 minutes for the first two hours of heating (using a timer really helps!) When it's done, use an unbleached muslin cloth to strain the mixture. Strain it at least two times. Then place the essential oil in an amber or cobalt blue colored-glass jar, and store it in a cool, dark place. The oil can go rancid if not stored properly, and only lasts for about 6 months when made and stored properly
Another alternative is to make aromatic floral water. You simply take your favorite flowers and immerse them in water, then boil them on low heat for a long time. Afterwards, take the flowers out and use the remaining liquid to scent your product or bath salts. Moreover, you can simply purchase a variety of essential oils and make your own blend, which you can then add to various personal care products. Just be sure to test for any skin reactions first.
Resources
"Aromatherapy and Essential Oils." Aromatherapy and Essential Oils. N.p., n.d. Web. 26 July 2010. http://www.aromaweb.com/.
"Aromatic Extraction Methods.." Aromatherapy – healing with pure essential oils.. N.p., n.d. Web. 26 July 2010. http://www.naturesgift.com/extraction.htm.
Novak, Sara. "Treat Unlikely Ailments With Homemade Essential Oils – Planet Green." Planet Green : Sustainable Living, Energy Conservation, Earth Day. N.p., n.d. Web. 26 July 2010. http://planetgreen.discovery.com/food-health/treat-ailments-essential-oils.html.