How to Make Jolly Rancher® Vodka Shots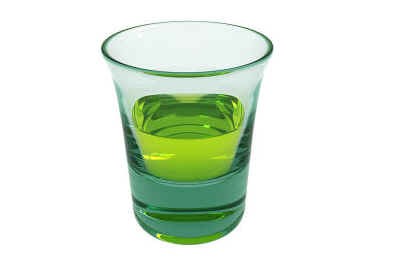 When Hershey Food Corporations acquired the Leaf North American confectionery operations in 1996 it is doubtful that they intended for the tart confection known as Jolly Rancher® to be taken as a shot, but like other food items such as Jello®, the public will always find interesting ways to add fun to their parties.
You can either make Jolly Rancher® vodka with the true candy or more commonly, you can make a shot that tastes like a Jolly Rancher using traditional flavored alcohols.
Jolly Rancher® Shot Using Candy
If using the candy to make this shot you will need to make it in batches and at least twenty-four hours in advance rather than one shot at a time.
You will need:
16 single flavor Jolly Ranchers®
2 cups vodka
Directions
Clean a mason jar with a lid.
Unwrap candies and place at the bottom of the jar.
Pour in vodka, cover, and shake.
Refrigerate for at least 24 hours shaking contents as the candy dissolves.
Jolly Rancher® Shot with Flavored Alcohol
This is one of the easiest recipes to change the flavor simply by substituting the flavor of schnapps or vodka.
You will need:
1 oz sour apple Pucker
2 oz chilled vodka
Directions
Mix the apple schnapps with the vodka and drink.
Add 3 oz of 7 Up with a glass of ice for a refreshingly tart drink.
Resources
" HERSHEY'S | Jolly Rancher Hard Candy." HERSHEY'S | The Hershey Company – Makers of Chocolate Bars, Reese's Peanut Butter Cups and Other Candies. N.p., n.d. Web. 23 May 2011. http://www.thehersheycompany.com/brands/jolly-rancher/hard-candy.aspx#/1949.