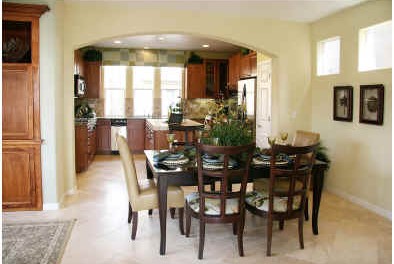 Roman shades are decorative and functional window treatments. They can be made from a variety of materials. Roman shades will complement almost any decor. They provide privacy and filter out sunlight, while adding an understated yet elegant alternative to curtain panels. Many people prefer to make their own roman shades, so they can incorporate fabrics and patterns that reflect a room's unique style. This is the perfect solution for odd size windows. The possibilities are limited only by your imagination.
Supplies
Choose a pattern that is appropriate for your window. For example, a heavier material will help provided insulation against heat and cold. Pay attention to the number of folds in the pattern. The greater the number of folds, the thicker the shade will be, when it is raised. Four to five large folds create a sleek, flat look when the shade is open. The pattern will provide a list of everything that you need. Most supplies can be purchased at a craft or fabric store. Expect to spend between twenty and thirty dollars on supplies. Material will take up a chunk of your budget.
How It Is Done
Follow the instructions on the pattern for sizing and directions. The basic construction of the shade starts with making the panel. Cut a piece of fabric and a piece of lining the width of the window plus one inch. The length will depend on the window and the pattern design. With right sides together, sew them together using a one half inch seam. Press the seams open, and notch corners. Turn the pieces right side out and sew up the opening by hand. This will be the shade panel.
Using twill tape, make pockets on the lining side of the panel. Next, thread the dowel rods through the pockets. Add the hardware, where the pattern indicates, and thread the drapery cord through it. Most people who are accustomed to doing it yourself projects can expect to complete a shade in one to two hours. A novice should dedicate three to four hours to the project.
Resources
"Make a Classic Roman Shade." Welcome – Terrell Designs. N.p., n.d. Web. 14 Dec. 2010. http://www.terrelldesigns.com/Instructions/Make-a-Classic-Roman-Shade.
"Make Your Own Roman Shades – Martha Stewart Home and Garden." Delicious Food Recipes – Arts and Crafts Ideas – Entertaining Tips – Gardening – Pets – Martha Stewart . N.p., n.d. Web. 14 Dec. 2010. http://www.marthastewart.com/article/make-your-own-roman-shades.