How to Pack a Dress Shirt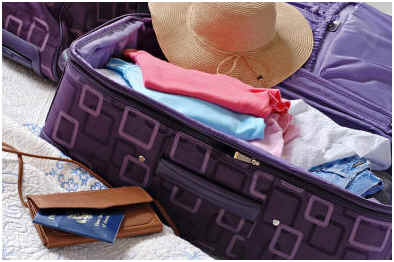 If you need to pack dress shirts for a trip the last thing you want is to open the suitcase at your destination to find it a mass of wrinkles. Traveling is likely the least convenient time to iron clothing. Fortunately, if you take the time to pack a dress shirt correctly you can increase the likelihood that it will arrive at your destination as crisp as the moment you packed it.
Small Tight Bundles
The secret to maintaining a neat suitcase during your travels is to pack everything compactly. In the case of a dress shirt, this means attempting to make the garment as small as possible while maintaining its shape. Here's how.
Easy as 1-2-3
Start with a clean, crisp shirt. Starch can help a dress shirt to maintain its shape during travels.
Lay the dress shirt on the bed with the buttons facing toward the bed.
Fold the sleeves at the shoulder seam toward the back of the shirt. They may intersect. Both sleeves should be lying on top of the back of the shirt. Brush to remove wrinkles.
Fold one-third of the left side of the shirt toward the middle. Fold one-third of the right side of the shirt toward the middle. The sleeves should now be beneath these two folds and the shirt should be folded vertically in thirds. Brush to remove wrinkles.
Fold the shirt in half bringing the top collar to the bottom shirttails. Hold the vertical folds in place. Fold in half again. Brush to remove wrinkles.
Place dress shirts and dress pants on top of everything else in the suitcase. Placing dress clothing in dry cleaner bags can help to prevent wrinkles.
Upon arrival immediately remove dress shirts from suitcase and hang. If the garment is slightly wrinkled, try hanging it in the bathroom while you shower. The steam will often ease out minor wrinkles.