How to Prepare for Laser Hair Removal?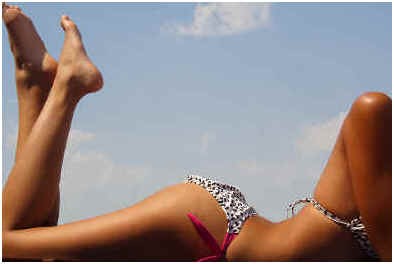 There are actions you must take to prepare prior to your laser hair removal treatment in order to achieve the best results.
Here are the steps to prepare for your laser hair removal procedure:
Avoid Fully Shaving the area. The intent of the laser is to target the melanin in the hair shaft and subsequently damage the hair follicle to inhibit future hair growth. Long hairs above the skin's surface will be targeted along with the hair shaft and will become heated which could burn the skin. Some doctors prefer that a bit of stubble is showing to better identify each hair follicle.
Avoid waxing, plucking, and electrolysis. The hair must be present in the follicle for the laser to target. It is also important that the hair follicle not be disturbed to allow for better absorption of light.
Do not Tan. Lasers target melanin in the hair shaft. The process of tanning darkens melanin so the laser that is targeting the melanin in the hair shaft will also be targeting the melanin in the skin. This can lead to a procedure that is not as effective and may cause serious complications as well such as a laser burn.
Inform the doctor of topical retinoid use. Prior to the visit inform your doctor of any topical retinoid use such as Retin A, Differin, or Tazorac.
Discuss the use of a topical anesthetic for large areas. Most people describe the laser hair removal procedure as mildly uncomfortable. A rubber band snapping on the skin is a common analogy. The pulse of the laser lasts for less than a second per hair follicle so anesthetic is generally not necessary when the procedure is performed in small areas such as the upper lip. For larger areas such as the back your doctor may provide a topical anesthetic.
Resources
Lupton, Jason R., and MD. "Laser hair removal – less is more ~ When to Stop Shaving Before Laser Hair Removal?." Reviews of Cosmetic Treatments, Surgery, Doctors – RealSelf. N.p., n.d. Web. 25 Apr. 2011. http://www.realself.com/question/san-diego-laser-hair-removal.
"Department of Dermatology." Columbia University. N.p., n.d. Web. 25 Apr. 2011. http://dermatology.columbia.edu/