How to Prevent Stretch Marks during Pregnancy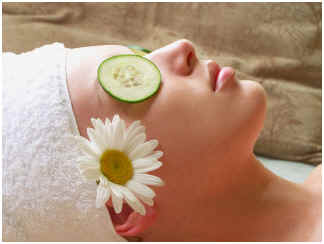 Many women think that the weight gain and rapid rate of skin expansion associated with pregnancy are the causes for stretch marks. While this is true to some extent, other factors include heredity and the massive flux of hormones associated with pregnancy. It is incredibly difficult to prevent them while you are pregnant because many things could potentially harm the fetus inside you. There's really only one way to try to prevent stretch marks associated with pregnancy:
Moisturize Every Inch of Your Belly You Can (and Can't) See
Massaging the potentially affected areas with creams and lotions may help ward off any unwanted stretch marks. While studies show there are no truly effective over-the-counter creams for the removal or prevention of stretch marks; however, topical creams containing alpha-hydroxy acids or Retin-A could help to reduce inflammation of the skin and could also help prevent the negative effects brought on by all those hormones rushing around. Also, Trofolastin cream and verum ointment are two products you can use if you think you might get stretch marks from your pregnancy.
Trofolastin cream contains Gotu Kola, which contains chemicals called triterpenoids that have been known to strengthen skin, boost antioxidants, and increase blood flow. It also contains Vitamin E (alpha tocopherol), and collagen-elastin hydrolysates, both of which help maintain elasticity and collagen in the skin. This helps with how well skin takes changes in shape and size.
Verum ointment contains vitamin E, panthenol a vitamin B5 provitamin, elastin, menthol, and hyaluronic acid, a naturally occurring acid often used for moisturizing skin. For other treatments to prevent stretch marks from occurring during pregnancy, consult your doctor.
Resources
"Stretch Mark Cream & Lotions- are they effective?." Stretch Marks- Causes, Prevention, and Treatment Options. N.p., n.d. Web. 18 Aug. 2010. http://www.stretchmarks.org/creams.aspx.
"Stretch Marks of Pregnancy (Striae of Pregnancy) in Adults: Condition, Treatment and Pictures – Treatments Your Provider May Prescribe | skinsight." skinsight | expert insights about skin care, skin health, and skin disease. N.p., n.d. Web. 18 Aug. 2010. http://www.skinsight.com/adult/striaeofPregnancy-treatments.htm.
"Gotu kola ." University of Maryland Medical Center. N.p., n.d. Web. 18 Aug. 2010. http://www.umm.edu/altmed/articles/gotu-kola-000253.htm.