How to Reconcile Accounts Payable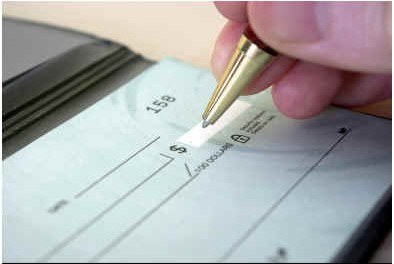 Before entry onto the General Ledger, Accounts Payable (AP) must be balanced. If the figures do not, the imbalance must be investigated and reconciled.
Initial Investigation
One of the first steps to take in AP reconciliation is to research the Invoice Hold report:
Are there any invoices listed? If so, how long have they been on hold? Is it time for payment? Are the dates and amounts correct? Are these invoices accounted for elsewhere and are duplicate entries?
If the remaining entries should be on hold, make sure they will be or are earmarked for roll-over to the next month.
Depending on the accounting software or ledger system used, transfer the information into the General Ledger system.
Once the entry is transferred, your figures should balance. If not, continue your investigation.
Invoice Information
The imbalance in Accounts Payable may be something as simple as a misplaced decimal point or other data entry error.
Verify invoice data entry with invoice documentation.
Date, amount, Purchase Order information: are they all correct?
Check partial payments that may have been made but not noted on the individual item line.
Are there unposted invoices accidentally included in the month's figures? If so, adjust figures accordingly and enter the invoices in the next month's compilation.
Cash Payments
If your figures still don't balance, check more deeply into the payments file.
Are paid invoices included in your figures?
Did a cash or immediate payment get included into Accounts Payable?
Do payment amounts match the totals on the paid invoices?
Other Possibilities
After investigating invoice data and applicability as well as the payments history, if your figures still don't balance, you may well need a full audit. The error may have been in past months' information but not noted properly and rolled over. There are a few steps possible before that, however.
Verify the AP aging report. Timing of entries and updates could play a factor in reconciliation.
Manually check for physical invoices en route from one data entry stage to another.
Check payments that have been issued and noted but not yet cashed by the creditor. Contact the creditor to verify receipt and deposit date. If within a reasonable timeframe, correct that entry's information and roll it to the next month. If the check has been outstanding longer than is reasonable or the creditor did not receive the payment, stop payment on the check and void it. Roll the invoice to the next month.
If your figures still don't balance, follow your company's guidelines or contact your department supervisor for additional instructions.
Resources
International Self-Council Press;"Bookkeepers' Boot Camp: Get a Grip on Accounting Basics," ©2003 by angie mohr, p.129-134.
Wiley Publishing, Inc., "Accounting for Dummies," ©2008. by John A. Tracy, CPA.; p.24; 31-51;129-130; 300.
Sourcebooks, Inc.;"Accounting for Non-Accountants, 2E."©2010 Wayne A. Label; p. 25-44.