How to Remove Acrylic Nails with Aluminum Foil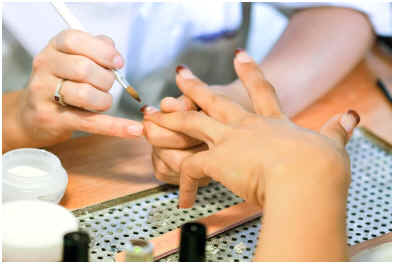 Acrylic nails are a very fashionable accessory for women of all ages. They can be designed to fit any woman's preference by using many sizes, colors, jewels, or even designs such as butterflies. These false nails are made of a heat resistant plastic and are very hard to remove. There are many reasons a woman may wish to remove her false nails. The main reasons for acrylic nail removal include broken nails and health concerns. Overuse of acrylic nails can cause nail damage, as well as fungal and bacterial infections that start underneath the false nails.
Things You Will Need For Proper Removal
First, you will want to get all the supplies you will need together. It is very important to properly remove the nails to avoid unnecessary pain and further nail damage. You will need:
heavy nail clippers
cotton balls
a nail file
ten long strips of aluminum foil
a buffer
cuticles sticks
olive oil
pure acetone
Removing the Acrylic Nails Step By Step
Cut each one of your acrylic nails down as far as possible. The more you cut down the easier removal is. This means less time you will have to spend prying your acrylics off later.
File each nail to remove the topcoat. This is helpful because it allows the acetone to work better.
Soak the cotton balls, one for each nail, in the acetone. After they are soaked, carefully apply one cotton ball on top of each acrylic nail. Now you are ready for your aluminum foil strips. Wrap each strip around the cotton ball firmly.
Set a timer for 30 minutes, or do something such as watch a sitcom for that amount of time. You cannot remove the cotton balls until the 30 minutes has passed. If you try to remove the cotton balls too soon, this process will not work properly.
Remove the cotton balls and foil. Now take your cuticle stick to scrape the nail off. Anything remaining on your nail should be buffed out. Then you will need to wash your hands and dry in order to apply the oil. Massage your dry, clean hands in olive oil to soften skin and help repair nails. You should do this 3 times a day.