How to Remove Scratches from Granite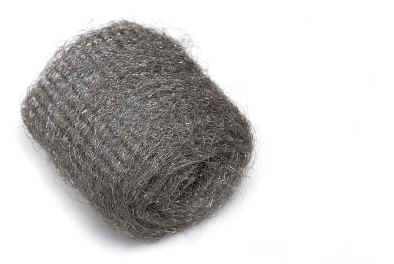 Answer: Mild scratches in a granite surface can sometimes be removed using a steel wool pad; however, removing deep scratches is a difficult procedure that usually requires the work of a stone care professional.
More Info: Granite is an extremely durable surface that is highly resistant to scratches. However, over time, scratches as well as other marks of wear and tear may occur.
Choosing a course of action depends on the depth of the scratches and where they are located. Less visible scratches might only require a quick fix method such as buffing them with steel wool. For merely aesthetic purposes, using a paint marker or color enhancer on darker granite is a viable option. Highly visible scratches or those that compromise the surface of the stone will need to be sanded out using a diamond pad. Additional polishing may also be necessary to match the sanded area with the remaining stone.
It is best to hire a fabricator to remove deep scratches. This can be an expensive endeavor but is more likely to end successfully than trying to remove the scratch by yourself. Removing scratches can be done using an electric grinder with various sanding and buffing pads as well as a special polish, but great care should be taken if making this a do-it-yourself project.
If you choose to remove a scratch yourself, it is a good idea to first practice on spare granite tiles until you are fully confident in the process as well as your own ability.
Resources
"How to repairing Scratches on natural stone surfaces, granite countertops. How to polish scratched stone? Stone Care.." Remodel kitchen with granite, marble, slate, limestone, soapstone, kitchen countertops. N.p., n.d. Web. 21 May 2010. http://www.eonstone.com/granite_countertop_repairing.html.