How to Remove Scratches from Laminate Floors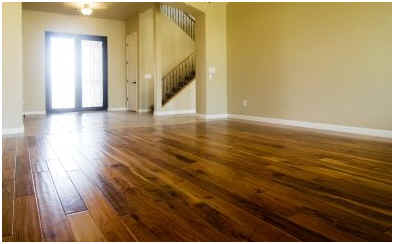 If you have installed laminate flooring into your home, you know all about its beauty, low price point, and durability. But, even if you take excellent care of the floor, there's always the possibility that it will acquire scratches.  Unlike solid hardwood flooring, you cannot refinish the surface of laminate flooring due to the way the boards are manufactured and constructed. However, it is possible to repair minor flaws in the surface of a laminate floor
Repair Kits
Minor scratches and imperfections in laminate floors can be repaired at home with laminate floor repair kits. You can obtain these kits at flooring suppliers, online, or at your local hardware store. These repair kits typically consist of a tube of polymer filler that you will use to fill the scratch. The kits come in several colors that will match most woods, so it is important to bring a sample of your laminate flooring with you to the hardware store so that you can get the closest match possible. As always, follow the package instructions for best results. Besides repair kits that you can use to fill the scratch, there are also kits that contain colored pens or pencils that you can use to color in and disguise the imperfections in your laminate floors. These are best used for very minor scratches that are not very deep. When used on deeper scratches, repairs made with these pens and pencils will be very obvious.
Other Options
The lack of the ability to refinish a laminate floor is perhaps its biggest drawback. If the damage to your laminate floor is extensive, you may have no other choice but to replace the scratched planks or to remove the whole floor completely. For this reason, you may want to order and extra box of planks when installing your new laminate floor. In case a portion of your floor becomes damaged, you will have boards to replace it.
Resources
"Bruce Laminate – Maintenance." Bruce Hardwood Flooring by Armstrong – Warmth, Beauty and Individuality.. N.p., n.d. Web. 28 Dec. 2010. http://www.bruce.com/resflram/na/brucelaminate/en/us/article26541.html.
Pergo Laminate Flooring – Wood, Hardwood Floor Covering – Care & Repair." Pergo Laminate Flooring – Wood, Hardwood Floor Covering. N.p., n.d. Web. 28 Dec. 2010. http://na.pergo.com/HowTo_Care.aspx.