How to Repair a Water Damaged Plaster Ceiling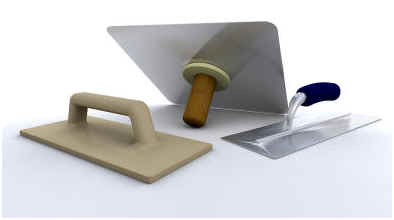 Dealing with water damage is never any fun, especially if the damage is severe. For many people, water damage means shelling out a great deal of money to have someone else do the repairs. Fortunately, it's more than possible to repair a water damaged plaster ceiling yourself. By adhering to the following steps, you can do the job yourself and save a fortune in the process.
Remove the plaster/paint that has been affected by the water damage. Cut out a clean square around the damage with a scraper or utility knife. Neatness in step 1 will help you to streamline the rest of the process.
Do a test on the surrounding ceiling. Push it up with your hands; if it moves, it must be secured with drywall screws to prevent it from sagging later on.
Now it's time to cut some drywall to fit the hole you originally cut out. The smaller the hole, the less material you'll need to use.
Fill in the gaps and cracks with a coat of joint compound. Be as thorough as you feel you need to be.
Now, cut a piece of fiberglass mesh tape that will be used to secure everything in place. This should be left to dry for approximately ten hours. After the drying has completed, repeat step 4 at least once or twice so as to smooth everything out.
Once the final coat of joint compound has dried, sand it down so that you have as smooth a surface as possible. Skipping this step will result in a messy, unprofessional look.
Priming the drywall is the most important step you can take to ensure that everything blends well. Be sure to do a thorough job, and you'll never know anything ever even happened.
Resources
"Preserving Historic Plaster | Drywall & Plaster | This Old House – 1." Home Improvement and Remodeling: This Old House. N.p., n.d. Web. 20 Oct. 2010. http://www.thisoldhouse.com/toh/article/0,,195050,00.html.
"How to Repair a Water-Damaged Ceiling." HomeTips.com. N.p., n.d. Web. 19 Oct. 2010. www.hometips.com/repair-fix/ceiling-water-damage.html.