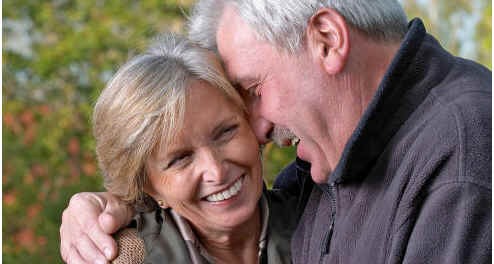 There are currently no prescription drugs or medically sound procedures that are prescribed or recommended as treatments to reverse gray hair. There are however some treatments for serious medical diseases that had the effect of reversing gray hair.
Treat Your Vitamin B12 Deficiency
According to one study, gray hair that is caused by vitamin B12 deficiency is reversible. The study showed that the hair color of the patients returned to normal after being treated by intramuscular cyanocobalamin.
Intramuscular cyanocobalamin or vitamin B12 injections are prescribed for patients with severe vitamin B12 deficiency. The recommended dosage to treat this deficiency is 1,000 µg of cyanocobalamin daily for five to seven days, followed by 1000 µg of cyanocobalamin weekly injections for four weeks. As an alternative however to vitamin B12 injections, high oral dosages of 1,000 to 2,000 µg daily of vitamin B12 may also be taken.
Gleevec
Gleevec or Glivee, depending on which country you are from, is a drug manufactured to treat cancer, particularly chronic myeloid leukemia. While studying the effects of this drug, doctors found that apart from normalizing the blood count and reducing the leukemia cells in the bone marrow in majority of the patients they were observing, Gleevee also caused the reversal of gray hair in these cancer patients. The average reversal of gray hair to the original hair color took effect within five months. Gleevee is not recommended however as a gray hair treatment for non-cancer patients, but it does present an opportunity to explore the reasons why the drug reverses gray hair.
Thyroid Hormone Treatment
Exogenous Triiodothyronine (T3), a thyroid hormone, was also found to have the side effect of reversing gray hair and stimulating hair growth.
Resources
Noppakun MD, Nopadon, and Daratana Swasdikul MD. "Reversible Hyperpigmentation of Skin and Nails With White Hair Due to Vitamin B12 Deficiency." Archives of Dermatology 122.8 (1986): 896-99. Archives of Dermatology. Web. 08 Apr. 2011. .
"Cyanocobalamin: Vitamin B12." Www.ohsu.edu/academic/medicine/residency/…/Cyanocobalamin.pdf.  Oregon Health & Science University. Web. 8 Apr. 2011.
Etienne, M.D., Gabriel, Pascale Cony-Makhoul, M.D., and François-Xavier Mahon, M.D., Ph.D. "Correspondence: Imatinib Mesylate and Gray Hair." The New England Journal of Medicine. 8 Aug. 2002. Web. .