How to Seal a Granite Countertop and How Often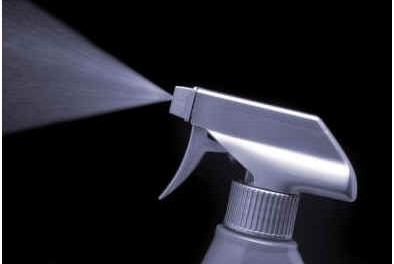 Simply applying a sealer with a white rag or brush, allowing it to dry completely, then repeating the process can effectively seal a granite surface.
All Granite Need Not Be Sealed
Not all granite needs to be sealed so make sure that yours requires sealing before you perform the process. Soak the granite surface with water. After about 20 minutes, if the water seeps into the granite or never beads up, it is definitely time to seal it. Darker colored granite tends to be denser and may not require sealing. The determining factor is the porosity of the granite.
How Often to Apply Sealer
Sealer can be purchased at a hardware store; be sure to check the label to see how often it must be done. Generally, granite should be sealed annually, however, some sealers are designed to be used every two to three years. Choose a higher quality sealant that will provide the protection needed for your specific type of granite.
Sealing Granite Tips
The granite surface should be clean and free of clutter before you begin the sealing process. Always allow it to dry completely before starting the sealing process.
Sealer should be applied evenly over the granite surface using a cloth or brush. Allow it to absorb and when it is nearly dry, apply more sealer, rubbing it in with a clean, dry cloth. Allow this coat to fully dry before completing a second application.
It is a good idea to reseal granite before the previous coat totally wears off. This helps to ensure that the granite is always protected.
Expert Opinion
Quote: "Granite sealer is to granite as urethane is to hardwood flooring. Granite sealers must be applied to granite countertops to prevent deep stains within the stone. Not all granite countertop sealers are the same. There are different levels of quality. Look for a granite counter sealer that offers years of protection, and costs the most amount of money. These are usually the best."
Source: Tim Carter; Granite Sealer
AsktheBuilder.com
Resources
"Granite Countertop Sealers." Granite Countertops, Granite Tools, Granite Slabs, Granite Information. N.p., n.d. Web. 21 May 2010. http://www.georgiagraniteassociation.com/html/granite_sealers.html.
"Granite Sealer." Ask the Builder – The Home Improvement Resource. N.p., n.d. Web. 21 May 2010. http://www.askthebuilder.com/664_Granite_Sealer.shtml.