How to Thread Wood Slat Blinds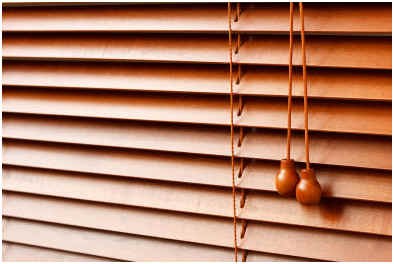 Adding wood blinds to a home is a fantastic way to make a change in the appearance, while also adding an earthy natural feel. If you are planning to set up the blinds yourself, it is likely because you are saving a great deal of money or because yours doesn't come assembled at all. The task of putting up wood slat blinds is simple once you have figured out the process and taken all the measurements before beginning.
Taking Exact Measurements
One of the most important things you need to consider while taking on this project is taking measurements. Many people will begin the process of putting up their new blinds without measuring the window. Doing will show you how long the slats need to be and where they need to start. By taking out a measuring tape and getting exact numbers, you can see where the blinds need to be hung and ensure the job will look clean, instead of sloppy.
Stay Patient While Threading the Slats
It is very helpful to lay out the slats side by side, so that you can move them around and have easy access to them. You will then need to cut the string to be twice the length of the window. This is where taking measurements comes into play, as you will want the blinds to fit perfectly. You will then begin to threat the string into the first side of the blind, than the other. By looping it over again, you will be able to make it secure and ensure the blinds are secured. Continuing this until each side of the blind is all it takes for the threading process to be finished.
Finishing the Job
Once you have completed threading all of the blinds, you can tie the string into a double knot. This will make it easy to hang and ensures that the whole set is secure. By screwing the blinds into the window frame, you will now have an impressive new set of blinds that look natural and match with a whole plethora of different design styles.
Resources
"Horizontal Blinds – How to Remove Additional Slats – Blinds Chalet." Blinds – Window Treatments – Window Blinds & Horizontal Blinds. N.p., n.d. Web. 10 Jan. 2011. http://www.blindschalet.com/kba-horizontal-blinds-5.html.
Hiller, Shari. "Wooden Blinds Past and Present : Archive : Home & Garden Television." HGTV – Decorating, Outdoor Rooms, Landscaping Ideas, Kitchen and Bathroom Design : Home & Garden Television. N.p., n.d. Web. 10 Jan. 2011. http://www.hgtv.com/decorating/wooden-blinds-past-and-present/index.html.