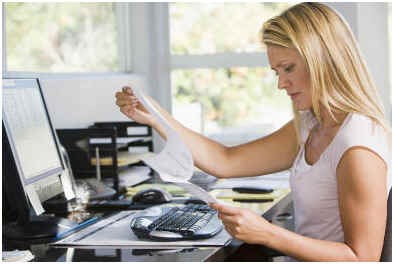 Savvy business owners are learning how to use Quickbooks. Quickbooks is computer accounting software that helps users keep track of the financial aspects of their business. It also helps prepare and organize data for quick access during tax time. Quickbooks has a feature for backing up and sending the accounting information directly to an accountant. Business owners can continue to work in Quickbooks after the tax information has been sent.
When learning how to use Quickbooks, three distinct relationships will be identified. These relationships are vendors, customers, and employees. To get started, gather up all bills, statements, inventory, bank account, and employee records. Have these records available while setting up the Quickbooks software. To get started, select "new company" under the file menu. This will launch the welcome screen or main menu. Begin by completing some introductory questions about the business, such as name, address, federal identification number (FEIN), and description of the products, or services, provided by the company.
Vendors
From the main page of Quickbooks, select "new vendor." Setting up a vendor, allows each business that provides services, or products, to the company, to be identified. This is a quick way to organize company bills. Quickbook allows vendor lists, or purchase transactions, to be exported to Microsoft Word or Excel for easy reporting.
Customers
Select "new customer" to create a new account for each business customer. Quickbooks allows more than one job to be created for each customer. At the end of the year, reports can be run to identify how lucrative the customer relationship is to the business, or how much was earned per customer job. Also, Quickbooks makes it easy to create and send out invoices to each customer. In 2008 and later versions of the software, customer email addresses can be entered, or synchronized from Outlook, into Quickbooks. Invoices are generated and sent to that email address with the supporting documents attached. If customers have the ability to make payments online, the email includes a link that they can click to pay the bill, making it quicker and easier for customers to make payment.
Employees
Setting up an employee in Quickbooks allows time tracking, printing of paychecks, payroll and earnings reports, or simply a quick list of employees to be created and printed. On the software main page, select "new employee" to get started.
Resources
Intuit Small Business
Quickbooks
http://www.intuit.com/
Capachietti, Leslie
QuickBooks 2010 The Official Guide
New York: Mcgraw-Hill Osborne Media, 2009. Print.
MS, Stephen L. Nelson CPA MBA
QuickBooks 2009 For Dummies
New York: For Dummies, 2008. Print.