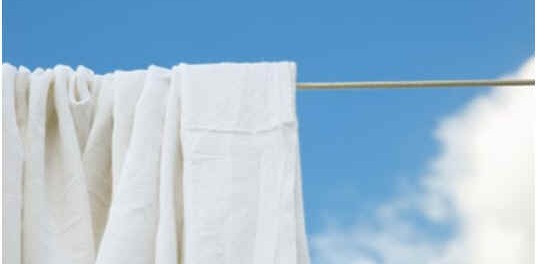 If you have nice new sheet sets, you may wonder how to wash bed sheets so that they stay in good shape and last longer.  Here are some tips for keeping those sheets and pillowcases looking like new, even when they're not.
These tips are for cotton, linen, blended fabric, or flannel sheets.  Satin sheets should be dry-cleaned.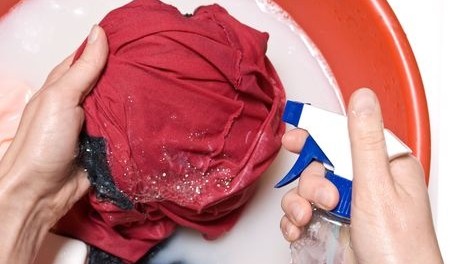 Pre-treat if necessary. Sometimes sheets get yellow body oil stains. You can get rid of stains by pre-treating them with a solution of half water, half vinegar.  Then add Oxi-Clean to the load and wash the sheets in hot water.  Use the amount of Oxi-Clean that it says on the label.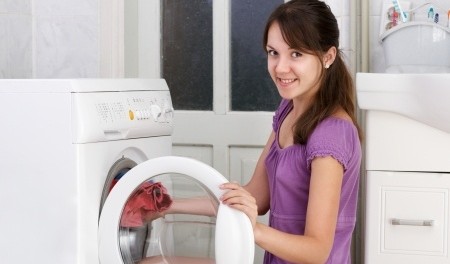 For standard washing, set the washing machine on Warm and Permanent Press. Hot water will wear your sheets out sooner. However, if someone's been sick, or if you have had to pre-treat, you can wash the sheets in hot water to get rid of germs.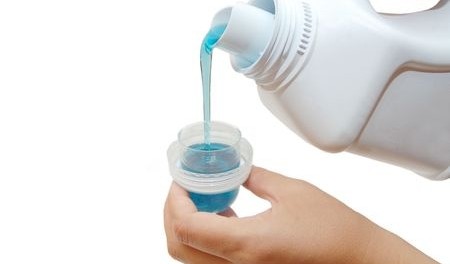 Use a mild detergent, like Arm and Hammer, Dreft, Woolite, or Wisk. Only put in half the recommended amount on the bottle.  Manufacturers usually suggest you use more than you need, and you don't want detergent residue making your sheets uncomfortable.  You can add fabric softener, if you like.
Don't use bleach, because this will wear out the fabric sooner.  But you can hang the sheets outside.  The sun is a natural whitener, and will make your sheets smell wonderful.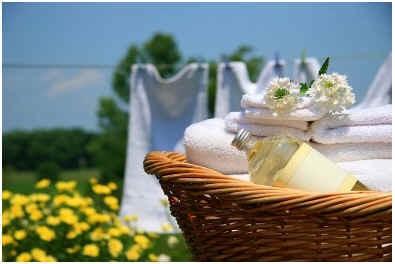 If drying them outside isn't an option, you can put the sheets in the dryer on the low or medium heat setting. Don't set the timer, but dry them on auto sensor.  That way, they won't be so full of static.  You can also put a dryer sheet in with the sheets to reduce static and make them smell nice.
Tips:
It's a good idea to wash sheets once a week.
Sheets and pillowcases should be washed separately from other laundry. That way, the sheets won't snag or get fluff, and they'll smell fresher.
If you have both a dark set of sheets and a light set, wash them separately so the dark set doesn't bleed onto the light one.
Fold sheets immediately so they don't get wrinkled before you use them.
Store them in a cool, dry place.
For handy storage, put each sheet set inside its own pillowcase.