How to Write a Letter Closing a Business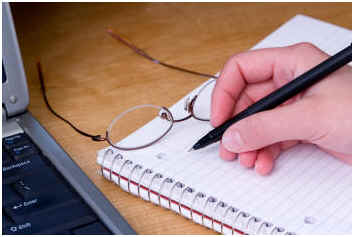 Understanding how to write a letter closing a business serves three essential functions: one, it informs your financiers, creditors, and customers about what is happening in your business; two, it helps you liquidate your inventory; and three, it prepares the way to settle your outstanding debts. By writing a business letter rather than simply making a business announcement, you reduce chaos and confusion. Moreover, a detailed letter helps to reduce questions and speeds up your process of closing.
Make Your Business Closure Public
By making your closure public, rather than simply closing your doors, your customers have a chance to buy your liquidated merchandise. In addition, your creditors are notified and you reduce the risk of legal harassment.
Plan Your Business Closure
Just as starting a business takes planning, so does closing one. You will need to schedule what steps to take and whom to notify. You need to include details like the size of your business, your legal role as the owner, your process for liquidation, and your preferred method of handling liabilities.
The Format Of Your Letter
Use the standard business formatting, including the appropriate business salutations and closures. And like most business letters, your paragraphs should be in blocks.
The Content Of Your Letter
The content should cover all the main points mentioned in the public announcement, should mention your status with your creditors and regulatory bodies in your industry, and should conclude with your contact information.
Address The Needs Of Your Recipients
Your letter should address two main readers: your customers and your creditors.
Your customers will desire to know about your liquidation sales and your final closing date. Creditors will want to know how you plan to pay off your debts and deal with contracts.
A general letter can address both groups.
Handling Sensitive Information
Separate letters will have to be written if some of your communication has sensitive information. While you may include many general parts about the details of your closing, you can also address specific needs and sensitive information in a separate letter.
Resources
"Letter Attributes." <em>Read Write Think. International Reading Association,</em> n.d. Web. 18 Dec. 2009. <www.readwritethink.org/lesson
"Formal Letter Writing Tips – Articles – UsingEnglish.com." <em>English Language (ESL) Learning Online – UsingEnglish.com.</em> N.p., n.d. Web. 18 Dec. 2009. <http://www.usingenglish.com/resources/letter-writing.html>.