How to Write an Accounts Payable Procedure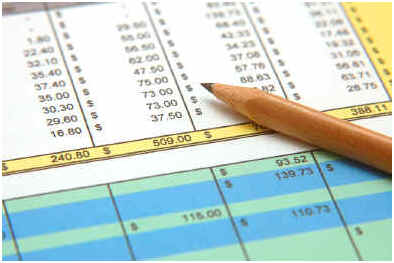 Writing an accounts payable procedure begins by identifying the process involved in your procedure and which staff members are involved. The International Standards Organization (ISO) offers insight to those interested in understanding "How are ISO standards developed?"
Team Meeting
To begin, you can plan an accounts payable team meeting. Provide the team the purpose of the group objective. The objective is to create a desk guide for the accounts payable procedure incorporating the respective roles and tasks involved in paying accounts. The procedures should have a table of contents with cross references to subsets of procedures needed to execute the overarching accounts payable procedure. References to accounts payable software used should be incorporated.
Define Roles
Task each staff member with identifying his or her role in the accounts payable process, and record this to paper. The process involves identifying key processes, and then detailing the steps within those processes. This work break down structure will show steps at the most basic level, and allow cross reference to more detailed instructional procedures in a different section of the guidebook.
Charts and Graphs
A flow chart can be instrumental in identifying what should happen and the timing of paying accounts. The procedures will indicate who is responsible for what, and what is done. Collaboration and feedback will ensure that
parties have consensus on the process and steps, as well as brainstorm for streamlining, trouble-shooting, and improvements.
Ask the Right Questions
Critical questions should be considered to avoid inconsistencies and resulting problems. For example, details such as establishing when payment should be issued should be included. Payment may need to be issued at the onset of contracting your business, the completion of services, or invoices may be established at set date(s) such as the 1st, 15th or 30th. Additionally, the terms of the invoice may require initial payment due plus a penalty. The penalty may be a percentage or a flat fee, as enumerated in the accounts payable. Authorization requirements for payment need to be enumerated in the procedures, including naming the position or party responsible for clearing payments, along with back up authorization procedures should an emergency arise.
Record Progress
The team or person should meet and archive progress to develop the procedure(s) in session with any lead parties in the company involved. The documentation should include, per generally accepted standards, a date and time the procedure was drafted or finalized, along with parties responsible for approving any edits.
A set of procedures can be a work in progress. Collaboration via email, document tracking software, online document review, and soliciting feedback will assist in developing a user-friendly, accurate accounts payable procedure. Incorporating requests for edits solicitation at the end of all documents, an online customer service link and suggestions solicitation, archiving, and processing can solicit input from internal and external parties.
Resources
"ISO – ISO Standards." ISO – International Organization for Standardization. N.p., n.d. Web. 10 Dec. 2010. http://www.iso.org/iso/iso_catalogue.htm.
"Accounts Payable Procedure Manual." Western Michigan University. N.p., n.d. Web. 10 Dec. 2010. www.obf.wmich.edu/logistical-services/payable-docs/ap_proc.pdf.
"Focus Paper: Best Practices for Accounts Payable Management."PriceWaterCoopers Global Best Practices. N.p., n.d. Web. 27 Sept. 2010. <globalbestpractices.pwc.com/home/document.aspx?q=273,4656,199,ac0fb8e4-47df-4f36-8038-6bee5710712b>.