How to Write Effective Recruitment Advertising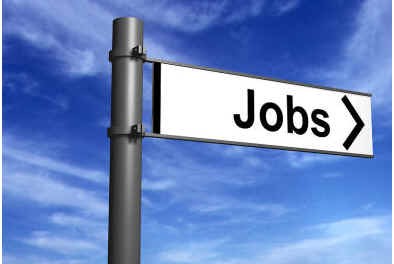 Broadly speaking, one of the most important decisions a company can make today when posting a job ad is the choice of online outlet. Online advertising is where it's at now, with a few noteworthy exceptions such as the printed pages of the Wall Street Journal for financial and banking institution openings.
Craigslist.org has effectively replaced the newspaper classified business and is used by a great many companies – large, small, established, start-up – as an effective way to find candidates. In other cases, specialized online sites work best. For example, the media industry is glad to pay several hundred dollars to post on a dedicated journalism site, if only to ensure a more targeted flow of response.
Some Basic Rules
Since the goal of a recruitment ad is to attract the best-suited candidates, it is crucial to make the ad more about what the applicant must possess rather than what the company offers. The latter can be discussed more fully during the job interview process. Still, many recruitment ads make the mistake of talking too much about the company, and not enough about the required skills and ideal candidate profile.
Another upside-down piece of logic that many recruiters are guilty of is not posting the salary, or salary range of the position. However, a withholding of this information or request for the candidate to provide salary history and range can lead to a large, diluted pool of ineffective candidates.
The Power of LinkedIn
In just a few short years, the most white collar of all social networks, LinkedIn, has become a go-to place for companies to recruit talent. As a result, it's not so much the ad itself as the profile of the people responding that is critical. In other words, a person's profile on LinkedIn is now in some cases their biggest "recruitment ad." They more than ever, in certain professions, need to be on the service first of all. And once they are, their profile gains traction based on the number of recommendations, connections and so on.
There is still however room for intermediaries. Headhunters and HR agencies can make use themselves of services like LinkedIn. At a fall 2010 awards ceremony in the United Kingdom, recruitment agency Stopgap was the winner in both the Recruitment Innovation and Best Client Experience categories. Roughly translated, this means that they are adapting to the digital times without alienating the people paying them to find the right new employees.
Resources
AdsatWork.com – "Some Basic Rules of Recruitment Advertising", August 10, 2010, Retrieved December 19, 2010 from http://www.adsatwork.com/blog-tips-news/some-basic-rules-of-recruitment-advertising/
LinkedIn – "Job Seekers Find New Rules of Recruitment", June 17, 2009, Retrieved December 19, 2010 from http://talent.linkedin.com/blog/index.php/2009/06/job-seekers-find-new-rules-of-recruitment-npr-story/
"Major Players takes top prize at Marketing and Advertising Recruitment Awards." Human Resources – Home | HR | News | Features | HR Magazine | hrmagazine.co.uk. N.p., n.d. Web. 11 Feb. 2011. http://www.hrmagazine.co.uk/news/1046308/Major-Players-takes-top-prize-Marketing-Advertising-Recruitment-Awards/.