Impetigo Natural Remedies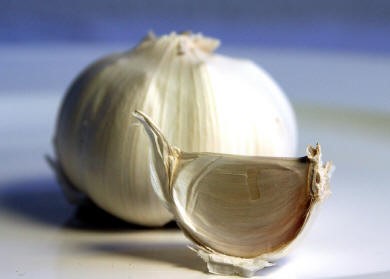 Impetigo is usually not a serious bacterial infection, but it is highly contagious, and it can itch a great deal. To supplement antibiotics prescribed by a physician, there are additional remedies that may further relief of the symptoms.
Traditional Methods
Common sense rules many non-prescription, traditional techniques used in alleviating the itching impetigo causes and reduce spreading the infection.
Wash hands and face often using a non-abrasive, anti-bacterial soap.
Use different soft, clean washcloths and towels each time and warm water.
Laundering washcloths, towels, and bed linen often.
If the impetigo appears anywhere on the body besides the face, wear clothing that is exposed to the sores only once before washing.)
Use clean utensils, dishes, and cookware; do not share those in use with anyone.
Get lots of rest.
Additional Possibilities
Antibiotics can cure the infection, but frequent use can degrade the body's natural ability to fight infections and diseases. Supplementing medication with natural remedies may help the antibiotics, which quicken recovery time and reduce the need for extended antibiotic use while alleviating impetigo's symptoms, some of which are:
Grinding cloves of garlic, mixing with water to form a paste, and gently applying to the sores may help lessen itching.
Covering the sores with bandages may act as a reminder to not scratch. The bandages may also catch leaking fluids. Both reduce the chances of spreading the infection.
Eating garlic may reduce itching, as well.
Eat turnips soaked in natural vinegar for six hours.
Taking 250-400 mg of Goldenseal three time per day for the duration boosts the immune system. Do not extend use of the supplement beyond the infection's cure; studies have found too much goldenseal can destroy naturally occurring "good" bacteria in the body.
Gently spread a light coat of olive oil on the sores to reduce itching and irritation. Gently scrub crusty areas to remove the layer.
Apply a topical ointment made from tea tree oil to the sores. The Department of Complementary Medicine, Universities of Exeter and Plymouth has reported that tea tree oil is effective against staphylococcus bacteria, one of the causes of impetigo. Drinking the tea also appears to ease the infection.
Take zinc, which is proven to boost immune systems. The adult dosage is no more than 15 mg per day.
Additional remedies exist, but always consult a physician before trying these or any alternative treatments.
Resources
Ministry of Health
Monograph for Herbal Medicinal Products
www.mohp.gov.eg

Mayo Clinic
Impetigo: Causes
http://www.mayoclinic.com