Installing Curtains Over Blinds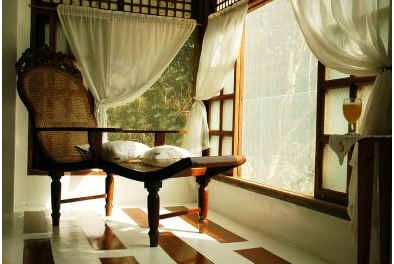 Curtains can add life and personality to any room, and they are ideal for blocking out light, cold, and heat. Decorative curtains can also bring dimension to a window that is covered by a plain set of blinds. Ordinary blinds can often create an impersonal feel, so adding curtains as an accent will bring warmth to a room. Some conventional curtain rods do not fit well over preexisting blinds. In order to properly install curtains over blinds, there are certain steps that should be taken.
Pre-installation Steps
Before installing any draperies, measurements should be taken of the space where the curtains will hang. The length and width of the window frame should be measured, and adding approximately three inches to each amount will give enough leeway to hang the curtains over the blinds and window. If the blinds were mounted outside of the window frame, the length and width of the blinds should be determined instead. Once all the proper measurements have been taken, the curtain rods and hardware can be purchased. Some rods provide telescoping hardware that allows the user to determine how far the rod should protrude from the wall. If telescoping rods are not available, it's important to purchase a rod that has long enough ends to allow room for the blinds. It's best to choose adjustable rods that are a bit longer than the actual width of the window, so they can be easily modified. In some cases, extra brace pieces may be required to support the rod in the middle.
Installing the Curtains
After the draperies and hardware have been purchased, installation can begin. It's a good idea to make pencil marks on the wall where the rod mounting hardware will go. The exact location of the holes depends on personal taste, but it's generally best to place the rod several inches outside the window frame. Once the location is determined, the hardware can be screwed or anchored into place. After the hardware is installed, the curtains can be clipped to or strung on the rod, and the rod can be attached to the mounts.
Resources
Blinds, Shades, Curtains + Shutters | Smith+Noble Window Treatments." Blinds, Shades, Curtains + Shutters | Smith+Noble Window Treatments. N.p., n.d. Web. 12 Jan. 2011. http://www.smithandnoble.com/webapp/wcs/stores/servlet/TopCategoriesDisplay?storeId=10101&catalogId=10101.
"Using Curtains and Draperies in Your Home Decor – For Dummies ." How-To Help and Videos – For Dummies . N.p., n.d. Web. 12 Jan. 2011. http://www.dummies.com/how-to/content/using-curtains-and-draperies-in-your-home-decor.html.