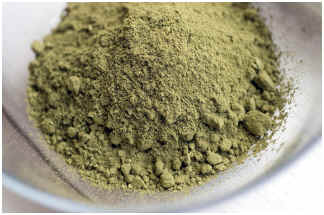 Henna hair dye is a popular choice with many looking to avoid exposure to harsh synthetic dyes. While henna does have certain limitations, if you're willing to accept them, henna may be a great choice for you.
The Health Argument for Henna
Ever since one study in 2005 found a link between synthetic hair dyes and the childhood cancer neuroblastoma, pregnant women have been counseled by their physicians to abstain from dying their hair for at least the first trimester of their pregnancies, even though followup studies have never been able to replicate these findings. [1] Synthetic dyes have also been linked to a doubling of the risk of bladder cancer in women who dye their hair at least once a month, a tripling in women who continue this trend for more than 15 years, and a five-fold increase of bladder cancer in stylists who are routinely exposed to synthetic dyes for more than 10 years. Henna dyes do not contain any of the chemicals thought to be responsible for the increase in bladder cancer risk.
The Drawbacks
Because henna is a natural hair color that does not contain hydrogen peroxide, which is used in synthetic dyes to prepare the hair to accept color more deeply into the shaft, henna is only a temporary dye. You can expect it to wash out in approximately three weeks. Because gray hair is especially resistant to color, particularly without a hydrogen peroxide treatment, henna isn't effective for coloring hair that is more than 20 percent gray. Also, because of the basic dark color of henna, it can only be used to create red, auburn, and brown shades. It can also take several applications of henna to achieve the effect you want, especially if your hair is already dark.
Go Pro
If you want to use a natural hair dye, but aren't interested coloring your own hair, many salons do offer natural henna hair coloring. Even if they don't, if you have a regular stylist, you can probably bring in your own henna hair color and ask her to apply it to your hair.
Exercise Caution
Natural doesn't always mean safe. It's possible to have a serious allergic reaction to henna that can lead to painful dermatitis. Always test new colors on a small patch of skin before applying to your entire scalp.
Resources
McCall, EE. "Maternal Hair Dye Use and Risk of Neuroblastoma in Offspring." Cancer Causes and Control 16.6 (2005): 743-48. Print.
Saitta DO, Peter. "Is There a True Concern Regarding the Use of Hair Dye and Malignancy Development?" The Journal of Clinical and Aesthetic Dermatology 6.1 (2013): 39-46. Print.