Is There a Cure for Eczema?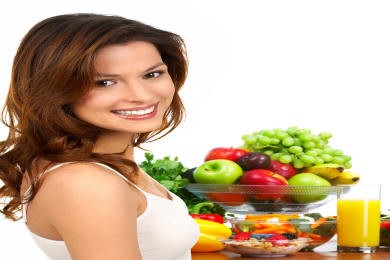 ANSWER:
There is no cure for eczema.
The condition called eczema or dermatitis has no known permanent cure. Treating the symptoms, however, lessen their effect, and with continuous attention, many eczema patients may reduce their suffering to negligible levels.
Legitimate Self-Treatment
Under supervision of a licensed physician, eczema sufferers can effect lifestyle changes that can greatly impact the frequency and severity of episodes. A few actions include but are not limited to:
Good nutrition: Avoid foods known to cause the patient allergic reactions. Well-balanced meals enrich the body and increase the body's ability to fight off infections.
Reduce stress: The chemical reaction sequence within the human body when introduced to stress raises a similar effect as eczema symptoms. The impetus of one exacerbates the other and vice versa. Greater levels of stress can cause eczema symptoms to appear or worsen. One possible exception is with neurodermatitis that tends to show increased itching when resting.
Rest: A fully rested body is able to fight off many more allergens and infections than one that is tired.
Contact protection: When working with or in allergen-laden plants or in job-related functions, wear appropriate protective clothing, such as long-sleeved shirts, pants, boots or shoes and socks, and gloves to protect the skin.
Avoid excessive exposure to UV rays: Because UV rays found in sunlight, UV rays of tanning beds and lights dry out the skin, avoid exposure beyond normal every day life. When possible, wear long-sleeved shirts and full-legged pants and a hat outside during daylight hours.
Apply Ointments: Specially formulated medicated topical ointments may reduce swelling and itching.
Prescription Drugs
Only a physician can prescribe controlled medications! Do not take someone else's prescription even if offered! Eczema is an allergic reaction. Prescription drugs not prescribed to you may cause adverse effects, as well as possibly being illegal.
Discuss medications, effects, and side effects with a dermatologist. Different eczema types require different treatment plans. Thorough examination of family medical history, the patient's history, including episodic history, can help determine the right causes and treatment of eczema symptoms. Notify medical personnel if a new set of symptoms appears or if a treatment plan isn't working. Coordinate adjustments and changes as necessary.
REFERENCES:
Eczema Treatment." SkinCarePhysicians.com. N.p., n.d. Web. 25 Aug. 2010. http://www.skincarephysicians.com/eczemanet/treatment.html.

"Eczema – Causes, Symptoms, Diagnosis and Treatments of Eczema." WebMD – Better information. Better health.. N.p., n.d. Web. 25 Aug. 2010. http://www.webmd.com/allergies/guide/eczema.

"National Eczema Association – Living With Eczema – Eczema Quick Fact Sheet." National Eczema Association. N.p., n.d. Web. 25 Aug. 2010. http://www.nationaleczema.org/living/eczema_quick_fact_sheet.htm.