Is Veterans Day A Federal Holiday?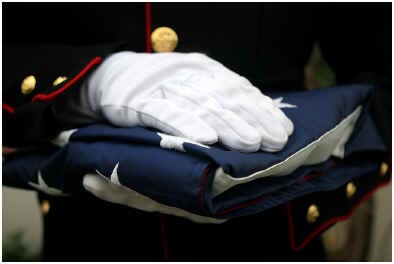 ANSWER:
Yes, Veteran's Day is a federal holiday.
More Info: Veteran's Day, celebrated November 11, and commemorates all veterans of the US military, unlike Memorial Day that was established to commemorate those who have died in service.
Why November 11?
World War I ended with the treaty of Versailles in June of 1919, but fighting stopped when an armistice went into effect on the eleventh hour, of the eleventh day, of the eleventh month-November 11, 1918.  In 1938, November 11 became the official holiday Armistice Day, a day to be dedicated to world peace and to honor veterans of World War I.
Armistice Day Changed to Veterans Day
Following World War II in 1954, the Act declaring Armistice Day a legal holiday was amended to include all veterans that had served in the military and a name change to Veterans Day.
Uniform Holiday Bill
In 1971, Veterans Day fell under the Uniform Holiday Bill, which was designed to move certain federal holidays to Monday to give workers longer weekends to promote commerce through travel and maintain worker production by removing the disruption of a midweek holiday.
The American people, the legislature, and the Veteran's organization lobbied to return the holiday to the date that carried the significance for most people.  President Ford returned the holiday to its original date of November 11 in 1978,
Resources
"History of Veterans Day – Office of Public and Intergovernmental Affairs." U.S. Department of Veterans Affairs. N.p., n.d. Web. 29 Sept. 2010. http://www1.va.gov/opa/vetsday/vetdayhistory.asp.
"Veterans Day History – History.com Articles, Video, Pictures and Facts." History.com – History Made Every Day – American & World History. N.p., n.d. Web. 29 Sept. 2010. http://www.history.com/topics/history-of-veterans-day.