Is Viral Marketing Successful?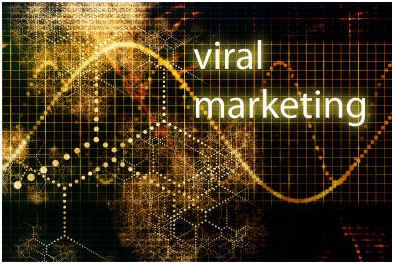 ANSWER:
Viral marketing IS successful for many companies.
For viral marketing to work successfully it must stimulate people to "spread" or "pass on" a particular message to others, with the intention of fostering tremendous growth in the effect and availability of that message. Of course, some strategies in this category are more successful than others, but certain basic elements can be found in all of them, to a greater or lesser degree.
These are the common characteristics that viral marketing programs share:
They give away some notable product or service. The marketing program does this to draw attention to itself, using such items as e-mail service, buttons, software, and information-explaining that similar items of even higher quality are available for a price.
They make spreading the word a simple process. Regardless of the medium you use to send your marketing message, be sure that it is easy to transfer to others. The Internet is an ideal venue for this because it makes instant communication inexpensive and uncomplicated.
They scale from small to large with little difficulty. With this in mind and in order to succeed, before you begin your marketing campaign, be sure that you will be able to add mail servers quickly to meet the increasing demand and prevent overloading.
They make use of communication networks that are already available and the resources of others. This involves collecting favorite URLs and relevant e-mail addresses, which are key strategies of affiliate networks, to disperse your message more rapidly. For example, you can place graphic links or text on someone else's website, or create a press release or free article that will be picked up and transmitted by others.
A newer variation in viral marketing programs is to create a web environment for a choice group of consumers who are known to have a decided preference for a given company or brand. These individuals are invited to join the group, and to retain their membership, they have to meet certain minimum requirements.
If you find that your marketing campaign is going well, you must find a way to maintain its momentum, such as adding some extras or creating a sequel to it. Above all, if you want to stay current, take some kind of well-thought-action before an unfortunate time lag spoils your plans.
Resources
Dr. Robert F. Wilson, "The Six Simple Principles of Viral Marketing," WebMarketingToday.com, Feb. 1, 2005. Web. 24 August 2010. http://www.wilsonweb.com/wmt5/viral-principles.htm>
Katherine Noyes, "Viral Marketing: A Plague or a Cure?",  June 6, 2007. Web. 24 August 2010. http://www.ecommercetimes.com/story/58004.html>
Eric Brantner, "How to Launch a Successful Marketing Campaign," ReveNews.com, Feb. 17, 2009. Web. 24 August 2010. http://www.revenews.com/ericbrantner/how-to-launch-a-successful-viral-marketing-campaign/>