Pros and Cons of Different Types of Advertising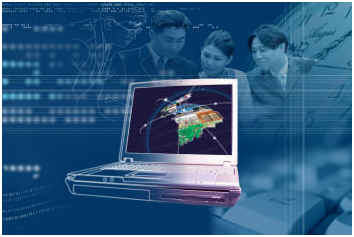 You're ready to take your business to the next level. After all, word of mouth won't reach everyone. What's the best way to accomplish this?
Research company Outsell Inc. published a report estimating the budget for advertising and marketing in the USA 2008 at a staggering $412,400,000,000. Companies are desperately trying to reach potential customers with important messages. The key is to pick the right vehicle to do so, and plan carefully.
Consider the following types of advertising, along with a few pros and cons for each:
Newspapers
Pros
It's no mystery who will see your ad, based on the circulation statistics of the publication.
You can quickly reach a targeted audience, in a concentrated geographical area.
Based on the decisions you make regarding your ad's size and placement, you can control how big of a splash you make.
Cons
Cost can be prohibitive, depending on the publications.
More people are getting information online, so the trend is declining for newspapers.
Your ad may be lost in the "noise" of large retailers colorful ads.
Television
Pros
You can reach a huge audience at the same time.
Your message can be structured more creatively than print advertising. By using motion and sound, you can tap into the viewers' emotions. They can also actually see how the product works.
Credibility is built faster because of the perception "you must be big if you're on television".
Cons
It can be very expensive depending on the day and time you run your ad.
Many people end up "tuning out" commercials .
It's difficult to make changes. You must reshoot the entire production if you decide to change the message.
Direct Mail
Pros
There are less time and space restrictions than you would have using television or newspapers. You can deliver a lengthy message.
The cost is lower than other forms of advertising .
It's easier to measure success, especially if you include a coupon the customer must redeem.
Cons
Some people put direct mail advertising in the same category as telemarketers. They view it as intrusive and it goes in the trash – unopened.
There is considerable administrative work involved in maintaining your mailing list.
Developing a mailing compelling enough to grab the customers attention may take more creativity ( cost) than originally planned, making it difficult to stay on budget.
Resources
Iowa State University Extension
"Evaluating Alternative Types of Advertising
http://www.extension.iastate.edu
Small Business Adminstration
"Advertising."
www.sba.gov