Sample Business Proposal Letter Examples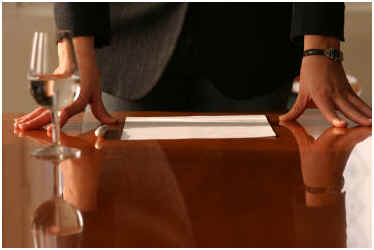 A business proposal letter is a way to suggest a joint effort with mutual benefits for both parties. An effective proposal letter can assist you in growing your business relationships, on either a temporary or long term basis. The most important point to remember is that the customer's opinion is the only one that matters.
Proposal Letter Structure
The first paragraph should supply these five elements:
Who you are.
What company you represent.
Any network connections you have with the recipient.
A summary of your company's successes.
What project or task you are proposing to solve.
The second paragraph should summarize the solutions you are offering to the project.
Demonstrate your knowledge of the field by using appropriate jargon.
Offer only what you can deliver.
Clearly outline the benefits of giving you the contract.
Give an accurate cost analysis for your proposal.
List any third-party references you have for similar projects.
In the final paragraph invite the recipient to take action. The entire letter should be no more than one page. The style should be professional, but conversational. It is of primary importance to make the contact information clear and complete.
Business Proposal Letter Example
Dear Minister,
I am the lead designer for Web Design, LLC. Our company specializes in creating an inexpensive Web presence for churches and other non-profit organizations. I am a member of First Church in [MyTown]. My pastor, John Christian, mentioned that you are looking for a way to expand your Outreach. In today's world, the Internet is an excellent way for your church to expand its Mission programs as well as giving your staff and membership an alternate method of communication and an easy source of information on upcoming events.
My company has built Web sites for Second Church and Other Denomination in [HisTown]. Our hosting company has a strong reputation for reliability and security. We also provide an easy to use Dashboard for maintenance purposes. Once the site is up and running, we will train you or your representative on how to update the site as part of our service. A basic site with five pages of information will cost around $200 and take approximately 30 days from inception to go live. The annual fee for the hosting is only $35.
I realize you must discuss this proposal with your board members. Please put the matter before them at the next meeting and contact me with their decision.
Sincerely,
Ann Webmaster
Phone:
Email:
Resources
Freed, Richard, Shervin Freed, and Joe Romano
Writing Winning Business Proposals
New York: McGraw-Hill, 2010. Print.
Debelak, Don
Perfect Phrases for Business Proposals and Business Plans
New York: McGraw-Hill, 2005. Print.
McCann, Deiric
Winning Business Proposals
Dublin: Oak Tree Press (Ireland), 2000. Print.