Sample Letter of Intent for Graduate School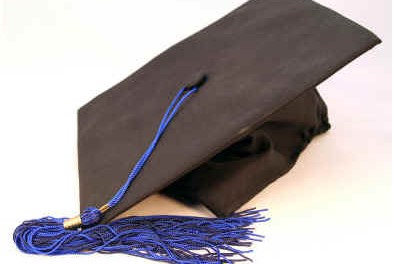 Most graduate schools require students to submit a letter of intent in their application. In this setting, a letter of intent expresses the student's desire to attend a school. The letter should be no more than one page long and should include the student's academic achievements, major accomplishments outside of school, and the reasons why the student wishes to attend this particular school. When writing the letter, the student should use proper business format and specifically address the letter to the person who will receive it. Additionally, the student needs to check the letter of intent for spelling and grammar mistakes.
Sample Letter of Intent for Graduate School
Jane Smith
12345 Heming Road
Anywhere, Virginia 00000
John Doe, Admissions Director
University of America
11111 College Drive
Anywhere, Vermont 00000
Dear Mr. Doe:
My name is Jane Smith and I am currently a senior at the University of Virginia, majoring in political science. I'm writing to express my interest in the public policy graduate program at the University of America. My outstanding academic record combined with my volunteer activities make me an excellent candidate for your program.
I discovered your public policy graduate program through the university website. I was immediately drawn to your program, because of the proximity of the University to the capitol and the opportunities for exciting internships offered. Further, the hands-on experience offered by the program will allow me to develop my skills in a real world environment.
During my time at the University of Virginia, I have made the Dean's List six semesters. I have also been recognized with a department award for my contributions to the major. As for my volunteer activities, I have participated in working for the political campaign of our House Representative.
I would very much like to discuss your program with you. My phone number is (555) 555-5555 and my email address is Jane.Smith@email.com. I look forward to hearing from you.
Sincerely,
Jane Smith
Resources
AllBusiness.com
What Is a Letter of Intent?
http://www.allbusiness.com
Berkeley University of California
Graduate School – Statement
https://career.berkeley.edu