Sample Letter of Intent to Sue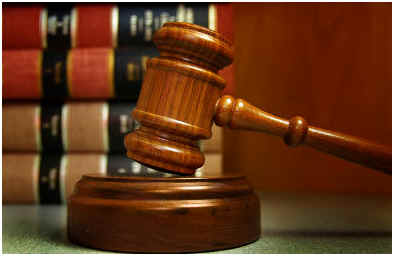 A letter of intent to sue should be a last resort action before initiating a lawsuit. If there is no intention to follow through with the proceedings, a letter of intent to sue should not be written as this may be a violation of state law. This very formal letter should be written in business format. Although the letter may be used as evidence in a lawsuit, it is not necessary to quote the law. It is more important to clearly detail the issue and steps taken previously to resolve the problem. This letter may be used in future court proceedings, so it must be clear and concise. When writing the letter, use clear professional language. Avoid becoming emotional. After the letter is written, it should be sent via certified mail. This creates a delivery receipt which may become important in court.
Sample Letter of Intent to Sue
123 Money Drive
Debt, Virginia 00000
November 25, 2010
Eric Smith, Collection Agent
ABC Collection Agency
234 Penny Lane
Debt, Virginia 00000
RE: Notice of Intent to Sue
Account Number 28394JF89
Dear Mr. Smith:
This letter serves as the formal notice of my intent to file a lawsuit against you in court, due to your not refunding my money as previously requested.
On September 7, 2010, I notified your company that I would no longer use your services, due to your charging me too much money for previous services. On that date, I was assured that my money would be refunded. I called ABC Collection Agency on September 14, 28 and October 17 in reference to my refund. Again, I was assured repeatedly that my money would be refunded. To date, I have not received anything.
If you wish to resolve this matter without court action, I will expect my refund within thirty (30) days of receipt of this letter. I may be reached at (555) 555-5555 from 9 am to 5 pm. If I do not hear from your company, I will initiate a lawsuit.
Your prompt attention is appreciated,
Beverly Doe
Resources
Dernbach, John C.
"A practical guide to legal writing and legal method"
Print
AllBusiness
"What Is a Letter of Intent?"
www.AllBusiness.com