Sample Letters of Recommendation for Nursing School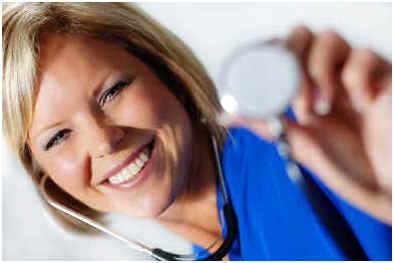 A letter of recommendation for nursing school focuses on the applicant's strengths that will translate to nursing school. A quality letter of recommendation should be short and concise. However, the letter should detail specific instances which show positive characteristics about the applicant. These details show the person reading the letter that the writer actually knew the candidate in a meaningful way. This makes the letter of recommendation more powerful than others. Although, it is not necessary to be critical of the candidate, be sure to not overinflate the candidate's qualification. If the applicant is a student, do not comment on the student's preparation or attendance in class. A reviewer will assume that a good student came to class regularly and prepared for it.
Sample Letter of Recommendation for Nursing School
234 Hummingbird Lane
Woodside, Virginia 00000
November 30, 2010
To Whom It May Concern:
I am writing this letter to give my highest recommendation for Susan Smith. Ms. Smith was an excellent student in my pre-calculus class. She was one of the best students in my class and was a pleasure to teach.
Ms. Smith always came to my classroom with a cheerful disposition and a smile upon her face. She put forth a strong effort to participate every day. If Ms. Smith didn't understand a concept, she would ask a question to clarify the issue or would stay after class for a tutoring session with me.
She has spoken to me often of her desire to go to nursing school. In my opinion, Ms. Smith not only has the aptitude to be a nurse, but the personality and drive that will help her excel at nursing school. If you have any questions, please feel free to contact me at (555) 555-5555.
Very Respectfully,
John Doe
Teacher
Woodside High School