Small Business Alternative Funding Options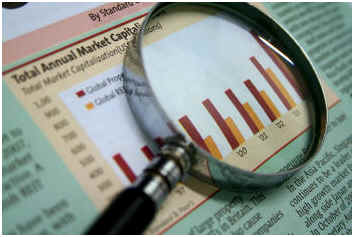 Your business is in the market for a bank loan.  You have pulled all your paperwork together, compiled your financial statements, and headed off to the bank.  After what seems like hours of nervously pitching your idea, you are turned down.  You are not alone.  According to the Federal Reserve's April Survey of lending practices, about 40 percent of domestic respondents reported having tightened their credit standards on commercial and industrial loans to firms of all sizes.  Do not give up just yet.  If you are having difficulty in these hard economic times getting traditional financing for your business proposal, there are small business alternative funding options available.
Alternative Funding Source #1
Royalty Financing
If you have a product that is going to bring in future revenue but traditional investors have not shown an interest, royalty financing may be the perfect solution for you.  With the royalty financing option, you sell a percentage of your future revenue in return for upfront investment.  Though not yet a mainstream alternative for most businesses, this funding option is beginning to become more popular with technology start-ups.
Alternative Funding Source #2
Community Development Financial Institutions (CDFI)
A program offered through the United States Department of Treasury the CDFI fund was established to promote economic revitalization and community development by providing financial assistance to businesses that may not be eligible for traditional business funding.  Since its inception in 1994, the CDFI Fund has granted $1.11 billion for the purpose of community growth through new business.  The CDFI also allocates tax credits to attract private-sector investments.
Alternative Funding Source #3
CDC/504 Loans
CDC 504 is a loan program providing long-term, fixed-rate financing for major fixed assets.  Like government funded CDFI's, CDC 504 loans were established to encourage the economic growth of a community.  Non-profit, Certified Development Companies (CDCs) are set up to provide funding for small businesses in the communities in which they operate.  To qualify for a CDC 504 loan you must be a small business that fits the size criteria set forth by the Small Business Administration.
Alternative Funding Source #4
Business Incubators
As the name implies, business incubators are set up to create a nurturing environment for start up businesses.  A business incubator supports the development of new companies by providing managed resources through professionals and a network of contacts.  The goal of a business incubator is to develop a successful company that will leave the network and flourish on its own. Most incubators offer office space and shared services to keep costs down, but the true value for new businesses are the business support services they provide through a network of contacts including access to investors that may not be available to the single business owner.