Soapstone Countertops Price Per Square Foot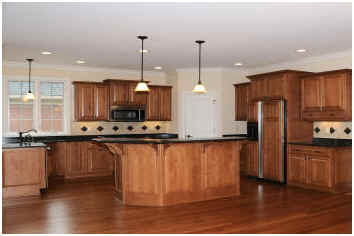 As with most home improvement projects, the cost of soapstone countertops can vary. This all depends on the type of soapstone slab the homeowner chooses. Typically, soapstone can start at approximately $25 per square foot, and of course, the cost increases from there to as much as $95 per square foot for the thicker slabs of soapstone. The remainder of the cost of the soapstone is the actual installation, which can double the overall cost. Many soapstone dealers may offer soapstone countertop packages, which include the soapstone and the cost of countertop installation combined.
Budget Conscious Soapstone
One option that saves the cost of a sub-base on your cabinet is purchasing 1-1/4-inch soapstone. This is not as heavy as the thicker stone. However, it is substantial enough that you will not need a sub-base on your cabinet for installation. Another thing to keep in mind about the cost of soapstone is that it is an investment. Laminate or tile or lower-grade granite may be less expensive, but soapstone is designed to last, and properly installed, will give many returns on its cost over the years.
Another option to save a little on your soapstone counter installation is to highlight only one area of the kitchen with the soapstone countertop, such as an island, and choose a lower grade surface, such as laminate for the remainder of counter space.
Do It Yourself?
If you are the adventuresome type, there are a few things to consider before making the decision to save on the installation costs by doing it yourself.  This project would require the investment in tools such as a jigsaw, drill, sander, circular saw and grinder, which can quickly add to the cost.  Keep in mind that for the novice, mistakes that occur during the learning curve will be very costly.
Resources
"How to Install a Soapstone Countertop | Step-by-Step | Kitchen Countertops | Kitchens | This Old House – Introduction." Home Improvement and Remodeling: This Old House. N.p., n.d. Web. 25 Feb. 2010. .
"M Teixeira Soapstone Steatite (soapstone) manufacturer : India Brazil Soapstone."Soapstone Kitchen Countertops : Soapstone Sinks Tile Slab : M Teixeira Soapstone. N.p., n.d. Web. 25 Feb. 2010.