Standard Business Letter Format with Sample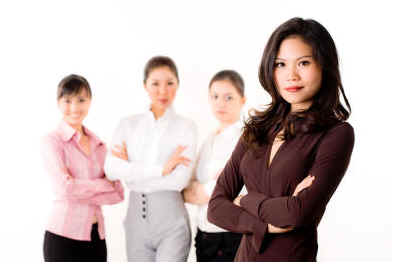 In standard business letter format, a sample of which follows, the norm is block format, which means that all typing is flush with the left margin. All of the margins should be 1 ½ inches. The return address, or sender's address, is listed first, followed by the date that the letter was completed. After that comes the inside address, which is the name, title, company and address of the recipient.
Salutation and Subject
The salutation or greeting follows. This should always be the correct name of the recipient. There is an optional subject line, which is headed "SUBJECT:" or "RE:" (abbreviation for reference), followed by an account number or brief description of the subject of the letter.
Body of the Letter
The first paragraph of the letter is an introduction to the problem. Do not start the letter by saying, "My name is John Smith." Your name at the end of the letter is sufficient. Give a succinct account of the issue, including anyone else at the company you may have spoken to or communicated with previously.
The next paragraph or two enlarges on the issue, giving any pertinent facts or information the recipient needs to address the issue. The final paragraph restates the concern, suggests or asks for a resolution, and thanks the reader for his/her time.
Closing and Signature
The closing is "Sincerely" or "Sincerely yours," followed by the written signature, and the typed signature. There are three more optional items after the typed name. If a third person, such as a secretary, typed the letter, his/her initials follow the initials of the sender. If a copy of this letter is being sent to others, their names should follow the notation "cc:" If anything is being included with this letter, it should be noted after the abbreviation "Encl:"
Sample Letter
123 West Main Street
Anyville, PA 19387
October 17, 2009
Mr. Ethan Poindexter
Embittered Enterprises
987 S. Chestnut Street
Philadelphia, PA 19000
Dear Mr. Poindexter:
In the first paragraph, I tell Mr. Poindexter what kind of a problem I am having.
In the second paragraph, I give Mr. Poindexter information about where I bought the item, and what the problem with it is.
In the third paragraph, I suggest that Embittered Enterprises should replace this item for free.
Sincerely,
(written signature)
(Mrs.) Sally Smith
SS:df
cc: Mr. Loyal Friend
Encl: copy of invoice