What Are Commodity Mutual Funds?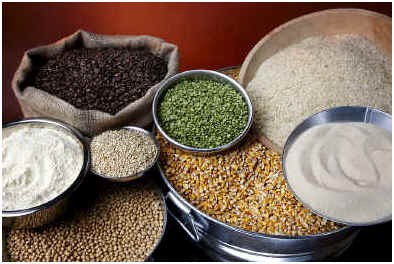 ANSWER:
Commodity mutual funds invest in physical commodities such as agricultural goods and are exchange traded.
Commodity trading relies upon the successful gauging of a number of external factors, from the political climate of a country to its long-term weather forecast, to predict the supply and thus resulting cash unit price demand for raw materials such as coffee, sugar and steel. Concurrently, some commodity traders then use that knowledge and expertise to determine if, when and how to buy the stocks of related companies, such as – in the case of the commodity – Starbucks.
Traditional Mutual Funds vs. ETF
Commodity mutual funds use the basic concept of a mutual fund, but instead of grouping stocks and bonds under one investment label, they link to a number of commodities. In 2010, the preference in the U.S. investment market was very much for conventional commodity mutual funds over Exchange Traded Funds, or ETFs. Respectively, these two categories accounted for $11 billion in new asset investment for the year and $1 billion.
The only sector of the commodity mutual fund market where ETFs were preferred in 2010 was funds relating to precious metals. Intriguingly, for the most part, the very transparency that is held up as a selling point of ETFs becomes a liability in the commodity trading markets. This transparency reveals, it is felt, too much to others about the nature of the trading going on.
World's Largest Commodity Mutual Fund
After a record year in 2010, many analysts are predicting sideways movement in 2011 for the commodity mutual fund market. A better way for many investors to go in foreign markets may well be to invest in actual companies mining or exporting these materials in South America and elsewhere.
With assets of $21 billion, the Pimco Commodity Real Return Strategy Fund is currently the world's largest commodity mutual fund. A sizable portion of its stake is in the energies marketplace, and the fund is managed by Mihir Morah, a former physicist at the University of California, Berkeley.
Resources
MotleyFool.com – "The Better Way to Own Commodities", January 25, 2011, Retrieved January 25 2011 from http://www.fool.com/investing/etf/2011/01/25/the-better-way-to-own-commodities.aspx
MotleyFool.com – "When Commodities Attack", December 29, 2010, Retrieved January 25, 2011 from http://www.fool.com/investing/general/2010/12/29/when-commodities-attack.aspx
Business Intelligence Middle East – "Oil Unlikely to Go Much Higher Than $100 US in 2011, Says Pimco", January 8, 2011, Retrieved January 25, 2011 from http://www.bi-me.com/main.php?id=50327&t=1&c=35&cg=4&mset=1011