What Are Standard Bathtub Dimensions?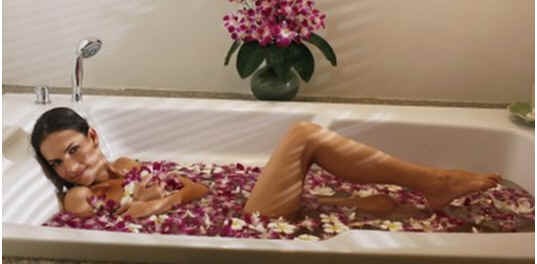 ANSWER:
Standard bathtub dimensions are 5 feet long by 30 or 32 inches wide.  However, when you are replacing your bathtub, there are a few key things to keep in mind to make sure you are happy with your purchase.
Interior Space
Although the overall dimensions are fairly standard, the design of the tub can slightly change how much space you actually have inside. Consider the slope of the sides. Also, are the sides a little broader to allow for soap storage spaces or grab bars? This could eat into the interior bathing space a little. The bathing well could be reduced to just under 4 feet by 22 inches or so, for example.
Corner Tubs
A corner tub is perfect for small spaces. Most have smaller bathing areas than standard-shaped tubs.
Old or Unusual Spaces
Older homes or uniquely designed bathrooms may have tubs with other dimensions. Some tubs are circular or oval or some artistic shape. If this is the case, you will need to measure your existing tub and order a custom replacement. The other option is to do a little more remodeling and make space for a standard-sized tub.
Other Considerations
When ordering a new tub, consider its volume. If you will be taking baths, not showers, figure on filling the tub about 65 percent. Does your water heater have the capacity to handle the tub you are considering? Also, make sure that your tub will be big enough to comfortably accommodate your largest family member.
Resources
"Big Help for Small Bathrooms | Small Bathrooms | Bathrooms | This Old House – 3." Home Improvement and Remodeling: This Old House. N.p., n.d. Web. 4 Sept. 2012. <http://www.thisoldhouse.com/toh/article/0,,191441-3,00.html>.
"Bathtub Dimensions – Dimensions Info." Dimensions Info – Because Size Matters. N.p., n.d. Web. 4 Sept. 2012. <http://www.dimensionsinfo.com/bathtub-dimensions/>.