What Are the Dangers of Teeth Whitening?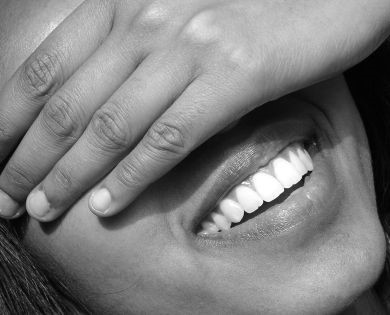 Having a dazzling smile has become less expensive and easier to accomplish since over-the-counter (OTC) bleaching products have been on the market. Unfortunately, some people use these products excessively, and they may cause serious damage to gums and teeth. As a telltale sign of this, the edges of the teeth often have a bluish, translucent color, a problem that cannot be remedied.
Dealing with the Danger
As their patients encounter these problems, dentists are making an effort to identify those who are good candidates for teeth whitening and those who will not benefit from having the procedure. At the same time, research indicates that the greatest danger lies in overusing these products, which are chemical-based.
Studies also reveal that the following whitening programs are safe to undergo once or twice annually:
Two weeks with a night guard prescribed by your dentist or an OTC method, or
A one-time power-bleaching treatment at your dentist's office.
Dentists are also concerned about patients who use bleaching agents as part of their daily grooming routine in the morning, regarding it as "over kill." They stress that whitening procedures are apparently safe if their patients' expectations are realistic, they stick to the recommendations they are given, and follow the directions when using an OTC product.
What You Should Know
The extent and anticipated outcome of your treatment will be based on the causes of the discoloration, along with the technique and tooth-whitening product being used. Your dentist will discuss this with you during the original consultation, and the outcome will vary, spending on whether the discoloration can be attributed to heredity, staining from your diet or smoking, the use of tetracycline, or other factors. Anywhere from 1 to 6 sessions may be required, and you should be prepared for a combination of tray delivery and in-office visits, or additional office treatments.
Be aware also that tooth whitening provided at a mall kiosk or any other non-dental site may seem to be quite authentic and professional, but they do not offer the services of oral healthcare providers who are both fully trained and licensed.
REFERENCES:
"Dangers of Teeth Whitening Obsession," ABC News: Good Morning America. N.p., July 30, 2005. Web. 17 August 2010. http://abcnews.go.com/GMA/Dental/story?id=992315>

Laurel Naversen Geraghty, "The Dangers of Teeth Whitening," Prevention.com. N.d., Web. 17 August 2010. http://www.prevention.com/health/health/health-concerns/the-dangers-of-teeth-whitening/article/28eb88dc78803110VgnVCM10000013281eac____/>

Tooth Whitening/Bleaching: Treatment Considerations for Dentists and Their Patients," American Dental Association Council on Scientific Affairs. N.p., September 2009. Web. 17 August 2010. http://www.ada.org/sections/about/pdfs/HOD_whitening_rpt.pd